CUTE AND UNIQUE BABY NAMES BY THEME
Looking for baby name inspiration? Check out these themed baby names to give you some fun ideas.

Choosing just the right baby name can be such a daunting task and a lot of pressure but this is also supposed to be something fun.

It's the first gift you'll bestow on your little love and it embodies everything you hope and dream for that child. This is going to be one of those things you look back on later so make it a good memory.

Start a baby name list and keep adding inspiration throughout your pregnancy. When you land on the right one, you'll know!

In the meantime, have fun searching for just the right name. What's more fun than themes? Explore these fun baby name themes and categories to get a feel for the kind of vibe you're looking for.

Don't forget to bookmark this page! I'm constantly adding new baby name themes to the list.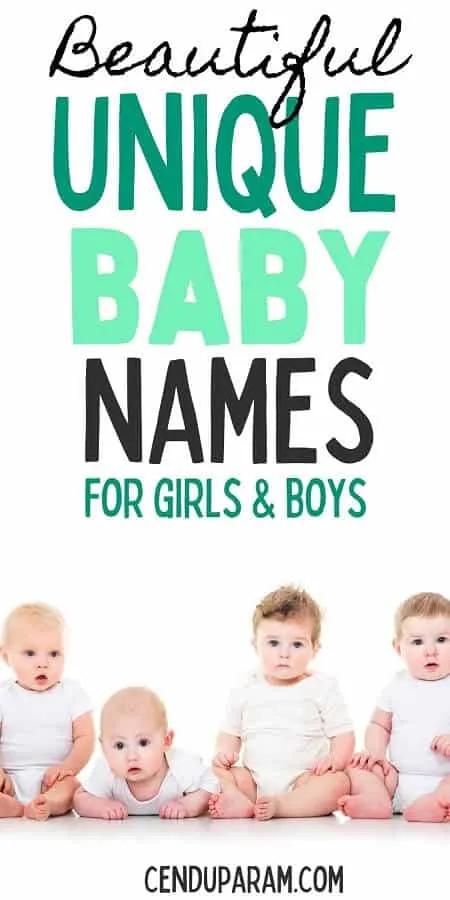 WHAT ARE GOOD THEMES FOR NAMES?
Obviously, this is a very personal choice. A good theme for baby names is whatever inspires you!
What things just light your soul on fire? Or bring you fond memories? What kind of gift do you want to bestow upon your child? Do you want a name with a specific meaning or connection to something?
You'll want to think about that when thinking of baby name themes.
They can be inspired by anything really: time periods, places, countries, nature, just to name a few.
Here are some ideas for more good themes for names:
Old Fashioned and Vintage Themed Names

Nature Themed Baby Names

Strong Baby Names or Names Meaning Strength, Courage, etc

Unique Baby Names

Space Themed Baby Names

Water Themed Names

Earthy Baby Names

Love Themed Baby Names

Christmas Inspired Baby Names

Winter Themed Baby Names

Fire Themed Baby Names

Biblical Themed Baby Names

Celestial Themed Baby Names

Modern Themed Baby Names

Hippie Bohemian Themed Baby Names

Music Themed Baby Names

Art Themed Baby Names

Color Themed Baby Names

Gemstone Themed Baby Names

Animal Themed Baby Names
CUTE BABY NAMES THEMES

First up, let's take a look at a list of baby names by themes for both boys and girls. You'll find tons of baby name inspo in these categories so take your pick!

Each list is divided by names for girls and then another list for boys.

To make things as simple as possible, everything is arranged alphabetically.


RELATED POSTS
How To Score FREE and CHEAP Baby Products for New Moms (Save Hundreds!)
Must Have Baby Essentials To Snag From Amazon (#9 Is A Total Life Saver)
The Hospital Bag Checklist I Wish I'd Had (FREE PRINTABLE)

BABY NAME IDEAS FOR BOYS (BABY NAME THEMES FOR BOYS)


Some baby name themes just have way too many names to fit everybody into one post. So this list of names is just for baby boys!

Take a look and see if one of these boy name categories inspires your search.

Baby boy names from A-Z!




BABY GIRL NAME IDEAS (BABY GIRL NAME THEMES)


These beautiful baby girl names are listed by theme and there are so many fun ones to choose from. I particularly love the whimsical girl names that are inspired by magic, and fairy tales.

Themed names are great because they can help you figure out the kind of name you want. You'll get an idea of what you like and what you definitely don't.

Check out these fun baby girl-themed names!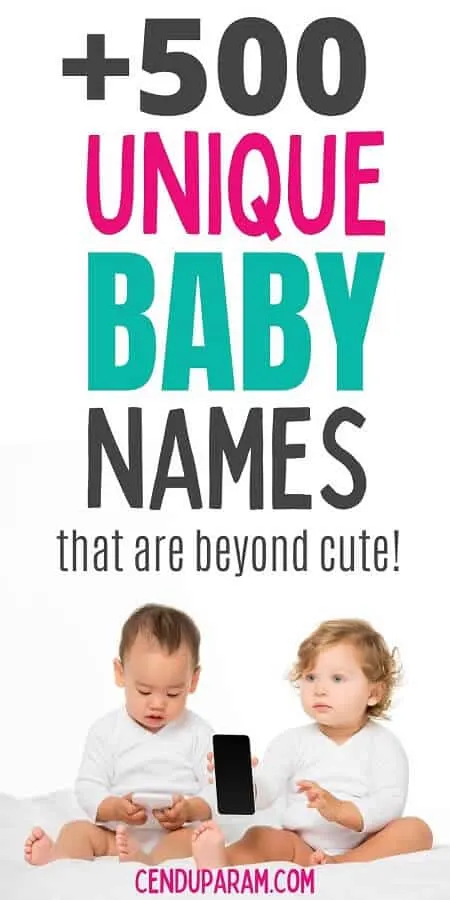 WRAPPING UP BABY NAME THEMES, IDEAS, AND INSPIRATION


If you were feeling overwhelmed by looking for the perfect baby name, I hope these baby name themes helped narrow your search a bit.

It can definitely be easier to find a name when you have a theme or even a meaning in mind. If you're still looking for more info, bookmark this page because I always add more.

Another great place to look for inspiration is the US social security administration list of the most popular baby names for each year.

If you're looking for a unique themed baby name, this list tells you the ones that will be most common.

For instance, last year's top 3 boy names were: Liam, Noah, and Oliver.
For the little ladies, the most popular baby names of 2019 were: Olivia, Emma, and Ava.

All beautiful names but they'll likely be overused so if you don't want your child to be the 3rd or 4th, Liam and Olivia, in the class, go ahead and explore some fun and unique baby name themes.

Which themes were your favorite? Do you have a certain theme you really want but isn't on the list?

Leave me a comment
RELATED POSTS
Third Trimester Essentials To Survive The Last Leg of Pregnancy
Postpartum Necessities To Add To Your Postpartum Care Kit for a Speedy Recovery