Babies are oh so cute and perfect! But, raising a child is EXPENSIVE (and getting more expensive all the time). When I found out I was expecting, I started googling, " How can I get free baby stuff?" Then I figured others might want to know too. So that's why I've rounded up the ultimate list of free baby stuff , baby freebies and giveaways for new and expecting moms!

These days it's expected you'll spend around $257 000 raising a baby from birth to about 18. Wow! Studies say that baby spending accounts for around 20% of a family's budget. So whenever you can find baby companies that send free stuff or you come across baby products you can snag for FREE it's a no brainier, load up!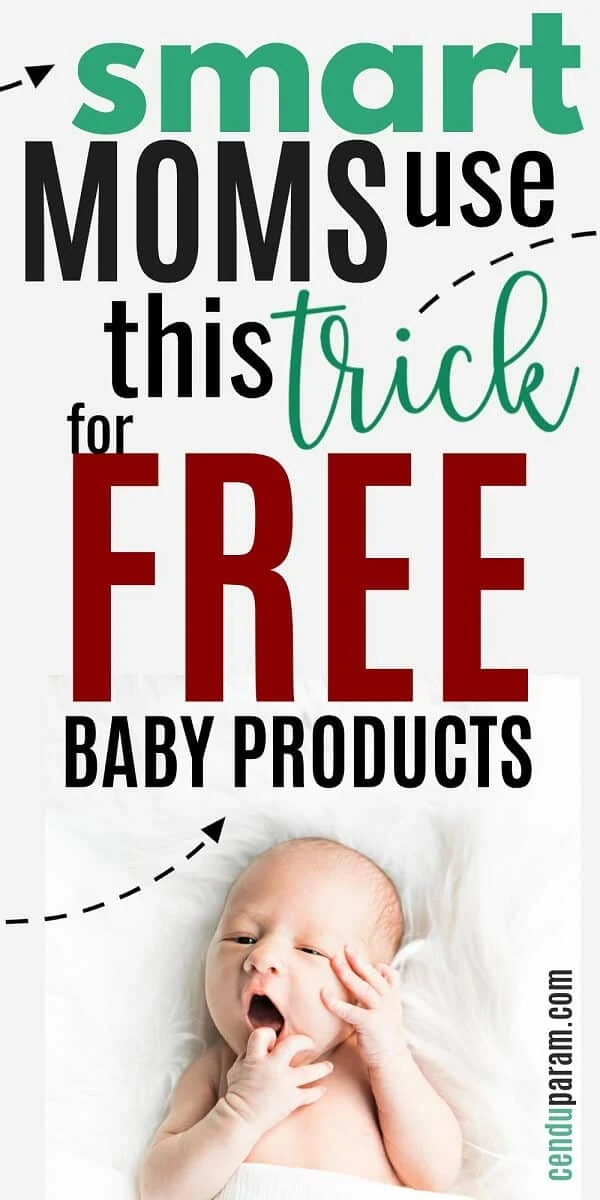 Disclaimer: As an affiliate of Amazon and other companies I earn from qualifying purchases but this comes at no additional cost to you.


How To Get Free Baby Products


I noticed a ton of the baby formula companies giving away free samples and freebies but I also wanted baby freebies that wouldn't expire because I was ordering early on in my pregnancy.

That's when I came across Mother's Lounge! This place has AWESOME good quality baby products that they're willing to give you for FREE!

That's crazy right?! I'm always suspicious. What's the catch?!

That's what I thought at first too. So I did a little digging.

I learned that they use "loss leader" pricing strategies to get people shopping.

This just basically means that the store is willing to sell some items below cost price just to attract customers because in the long run they believe these customers will spend more than they lose initially.

Okay cool!

That's a win for us expecting moms! Take advantage and stock up!

As with most free things, free often means free with an asterisk (free*). So they are giving you the product totally free in exchange for you covering the shipping cost.

Still a steal in my opinion as these products total OVER $500!


All you need to do to take advantage of the promo price for any of the products below is click the link to visit the website and use the promo code at checkout:
cenzerelyyours50


That's it!


♥ FREE Carseat Canopy Cover ($50) – from Canopy Couture

You'll definitely need one of these to keep baby covered and safe from the elements

♥ FREE Nursing Pillow ($40) – grab yours at www.nursingpillow.com

A definite must if you've planning to breastfeed!

♥ FREE Baby Carrier/Sling ($40) – from Seven Slings

Baby wearing was one of my favorite ways to bond. I wish I found this freebie earlier. I ended up spending over $80 on a baby wrap

♥ FREE Nursing Cover ($35) – from Udder Covers

Another breastfeeding necessity for mommy's on the go! This company has super cute prints!

♥ FREE Milk Bands Bracelet ($35) – from MilkBands helps you keep track of which breast you fed baby from during your last feed by switching the bracelet from hand to hand each time. So simple! So Genius!

♥ FREE 5 Reusable Breast Pads ($35) – from BreastPads

breastfeeding or pumping moms you will DEFINITELY need this for those leaky boobs. YUP. It's a thing!

♥ FREE Baby Books ($40) – add up to $40 worth of free baby books to start your baby's library from The Baby Books Shop

If you really want to raise an avid little reader I've got a post on the 10 must have baby books for raising little bookworms that's worth taking a peek!

♥ FREE Hooded Towel ($35) – grab an adorable towel from Hooded Towels. They have the cutest towels that look like different animals for everyone in the family!

♥ 3 FREE CUSTOM Pacifiers ($30) – oh my goodness! These custom pacifiers are seriously CUTE! Add your little one's name for a personal touch- from Custom Pacifiers – a perfect baby gift idea too!

♥ FREE Furry Animal Faux Fur Hat ($35) – these are adorable! Have your wild child channel their inner spirit animal with these seriously cute hats from Eskimo Kids

♥ FREE Maternity Belly Band ($40) – this one product saved me SO MUCH MONEY on maternity clothes since it made it possible to wear clothes I already had for so much longer! Grab yours from The Belly Button

♥ 3 FREE Ruffle Bum Bottom Undies ($60) – if you want to make sure baby's little bum is adorned in ruffles and frills visit Ruffle Buns ASAP

♥ FREE Baby Leggings ($50) – I don't know if baby's NEED leggings but this is too cute not to get! It's giving me all the feels! Those chunky chunky baby legs were SO made for leggings! LOL! Grab your free leggings from Baby Leggings – these are actually kind of genius for pairing with onesies on colder days in – see what else you need to keep baby warm during colder weather

♥ 3 FREE Maternity Belly Bands ($60) – this one from Hot Hips has adjustable slots for your jean buckles

♥ FREE Baby Shoes ($60) – the only thing cuter than itty bitty baby feet is itty bitty baby shoes to put on them! Little Wanderers has everything from moccasins to sneakers to high tops and so much more!

♥ 2 CUSTOM Onesies ($50) – create your own memorable keepsake with a custom onesie for baby that says whatever you want! Maybe baby's name? Or birth date? It's up to you. Just head over to Custom Snappies and start designing!

♥ CHEAP Pregnancy Pillow ($50 off)– this one isn't quite free but I thought I'd still include it because between the 2nd and 3rd trimester it became virtually impossible to get a decent night's sleep without one of these bad boys. Grab yours at Pregnancy Pillow

Happy Shopping! Just enter code cenzerelyyours50 at checkout and enjoy all this free stuff! The code isn't limited use so be sure to share with any preggo friends too!

Get FREE Baby Products With A Registry


Did you know tons of baby stores give you free stuff just for creating a baby registry with them?! This is something you'll be doing anyway so why not get some free baby items too?

Take your pick everybody's got a registry these days: Amazon, Babies R Us, Target, Walmart, BuyBuy Baby!

The bonuses you get vary so check them out and see what you love.

Keep reading for my TOP PICK!

Create an Amazon Baby Registry and Get FREE STUFF


Personally, this is the one I would choose. Amazon has pretty much EVERYTHING you can think of that a baby or mama would need. Plus, the price point is fantastic. They do carry a lot of the higher price ticket items too! If you don't like something or get duplicates, returns are easy peasy (you get 365 DAYS for most items on your registry) so win-win!


Go on, get set and start your Amazon Baby Registry!

There are some awesome perks to joining:

Surprise Welcome Box– they'll gift you a welcome box with goodies inside worth around $35 for Prime Members.

They may change the items inside from time to time so that might be why they don't list what you get but here's what I got:


♥ Super Cute Muslin Swaddle Blanket

♥ 2 Pack Disposable Avent Breast Pads

♥ 1 Pack of Huggies Sensitive Wipes

♥ Dr.Brown's Baby Bottle

♥ Sample Size Baby Dove Body Wash

♥ Sample Size Aveeno Baby Daily Moisture Lotion

♥ Mini Pack Seventh Generation Diapers

♥ Organic Cotton Onesie

♥ Aquaphor Healing Ointment Sample

♥ Cute little carrying case for Baby Wipes

If you want to take a peek at what's inside, check out this Amazon Baby Box Unboxing by Blush Diaries!

I really wish I had done an unboxing for mine but that was pre-blogging days. Hopefully I can do my own the next time around!


What's the Amazon Baby Registry Completion Discount ?

This little feature allows you to grab anything that's left on your registry for 10% off (15% if you're a prime member)!

So obviously, more is more!

Add EVERYTHING you think you MIGHT need. Need help?

Check out my ultimate newborn must haves list or if you want to start adding to baby's library collection read our must have baby books for raising bookworms!

While you're at it, you might need some essentials for pregnancy survival too so check this out too!

Prime Members also get access to exclusive discounts in the exclusive offers section.

BONUS: If you're registry spending reaches $500 you can get 20% off diapers for the first year and DOUBLE BONUS if you combine this with the subscribe and save feature you get 40% OFF!

Did you know you can even set up a diaper fund if you would prefer guests gift you money to use toward diaper purchases? How awesome is that?!

If you're curious, you can sign up for a FREE trial of AMAZON FAMILY for exclusive discount on family oriented coupons and offers based on your little one's age plus the 20% off subscription bonus. Just click the link to learn more.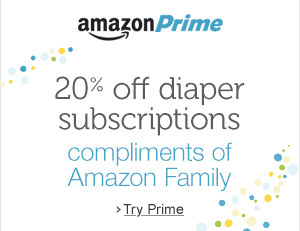 If you want to get a head start on those pregnancy and baby books you might want to take advantage of a FREE AMAZON KINDLE 30-DAY TRIAL.

I loved it so much I continued because my little guy loves to read now too.

So we often use the KINDLE to try out books and see which ones we would love to buy the hard copy of because we LOVE board books but not every one is a great book.

How To Get A FREE Breast Pump?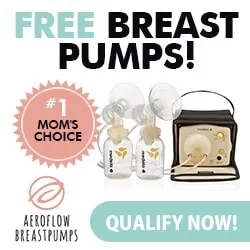 Oh my goodness! FREE breast pump?! You heard me right. You can actually get a free breast pump through your health insurance provider.

I personally recommend grabbing one from Aeroflow if you don't want to deal with the hassle and paperwork of coordinating between your health practitioner and your health insurance provider.

They're beyond amazing and so helpful!

You just provide them the info they ask for and they'll take care of the rest.

Plus they also send you free pumping supplies throughout your pumping journey!

If you're thinking about breastfeeding then I suggest you pick one up just in case.

I really thought I would be able to breastfeed easily but me and my little guy had a lot of problems with latching and we never did get it quite right.

Thank goodness I had my breast pump!

I ended up exclusively pumping instead.


FREE Prenatal Course


If you're looking to learn from a pro you gotta check out Hilary from Pulling Curls' FREE Prenatal Course .

She talks about all the things you can expect in the third trimester as you prepare for labor and delivery. Eeek!

♥ Third Trimester Testing

♥ Labor Fears + birthing techniques + positions

♥ Pain treatment options

♥ Postpartum Tips + Newborn Care Tips

She knows her stuff, she's a labor and delivery nurse with over 20 years of experience who's taught this course live hundreds of times.

Now, she's created an online version to reach more new mamas!

If you enjoy her free course, she also offers a full prenatal class online for couples that's definitely worth checking out!


I took several online pregnancy and prenatal courses because I feel most comfortable and confident when I feel like I have the knowledge and understanding I need.


Another super helpful free online birthing course I tried was the KOPA Prepared Online birthing course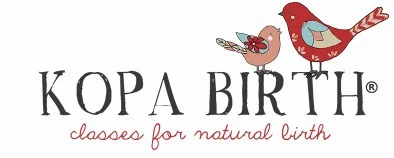 this one covered things like:


♥ Why Natural Birth?

♥ Pain VS Suffering

♥ Cooked VS Uncooked Noodle Theory

♥ The 3 R's

♥ Positions for Relaxation

♥ Fear Tension Pain Cycle

It's taught by RN, natural childbirth coach and Lamaze educator Katie Griffin. Everything she offers is gold and she believes in empowering parents to be by sharing as much information as she can.

She even offers a FREE Week-By-Week Pregnancy Ebook that you can download! The website has tons of free information to help you get infomred.

Milkology: FREE Breastfeeding Class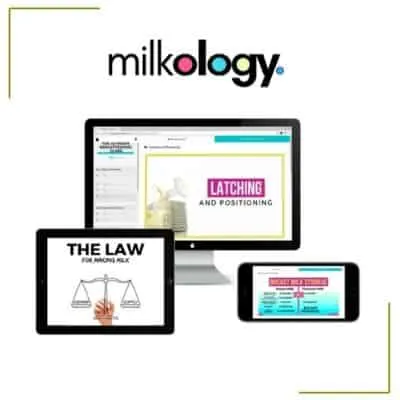 Although breastfeeding is one of the most natural beautiful things in the world, it doesn't always come naturally.

I had so much mom guilt because I just couldn't figure it out. My little guy couldn't latch and when we tried it was so crazy painful I gave up and decided to exclusively pump instead.

I wish I had found the FREE Milkology Breastfeeding Course BEFORE having my little guy!

I actually loved it so much I took the full breastfeeding and pumping course as well!

I had no idea why my milk supply was SO LOW when I was pumping until I took the course and learned a few important things I was missing.

They're actually priced RIDICULOUSLY LOW so it's a steal!

As if all this wasn't enough, Milkology creator Stacey also offers a ton of freebies to help you along the way in her FREE LACTATION LIBRARY!

CHECK OUT ALL THESE FREEBIES!
♡ PRINTABLE FEEDING AND DIAPER TRACKER

♡ THE ULTIMATE BREASTFEEDING TROUBLESHOOTING CHEAT SHEET

♡ TOP 10 SECRETS FOR BREASTFEEDING SUCCESS

♡ THE PRE-BABY BREASTFEEDING CHECKLIST

♡ THE BACK TO WORK CHECKLIST

♡ TOP 10 TIPS FOR EXCLUSIVE PUMPING SUCCESS

♡ 6 FREE PRINTABLE PUMPING DOOR SINGS (so you don't get anyone accidentally walking in on you)


How To Get Free Baby Samples In The Mail


Tons of baby companies send you free samples and products in the mail if you just sign up with your email address and provide your mailing address.

I've gotten everything from formula, to diapers, wipes, lotions and loads of coupons!

Here's a list of companies you can apply to for free baby stuff in the mail:


♥ Enfamil – sign up for free formula samples and coupons

♥ Similac – also has similar program with free formula samples and coupons

♥ Huggies– sign up for a free package of newborn Huggies diapers plus collect points on future purchases you can redeem for more giftws

♥ Seventh Generation– you could recieve a free gift pack of baby goodies like their diapers, wipes, lotion, coupons and more if you qualify by filling out their survey

♥ Earth Baby– get a free sample of their compostable diapers

♥ Walmart Baby Registry– get free items if you create a baby registry with
walmart

♥ Noobie Box– Sign up for a free pregnancy sample box filled with lots of goodies (you'll have to cover the shipping though)

♥ Imagination Library– Dolly Parton's imagination library gifts free books from birth to age 5. See if you live in an area that qualifies

For Families in Need:

♥ National Diaper Bank Network– if you're a low income family you may qualify for free diapers


MORE PREGNANCY RELATED POSTS

Get Your free first trimester ultimate printable checklist
Unique Baby Shower Gift Ideas For Mom (They're Kind of Unusual But So Good!)
The Only Hospital Bag Checklist You'll Need (NO Fluff)
Postpartum Outfits To Wear After Birth (Seriously Comfortable For Postpartum Healing)
DIY Postpartum Care Kit With All the Necessities You'll Need
Everything You Need To Survive The Third Trimester of Pregnancy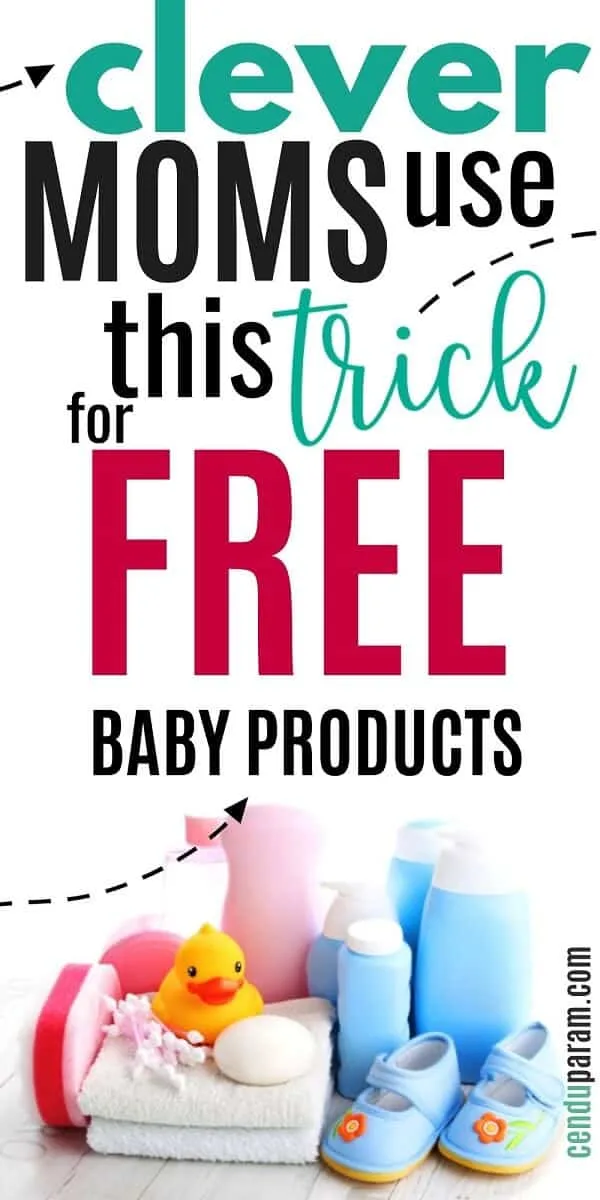 Baby Freebies and Giveaways for New and Expecting Moms


There we have it! The ultimate list of free products for new and expecting moms. All the best baby freebies in one place! I hope you found a few great items you love!

You can bookmark this site and check back because I'm ALWAYS updating this list as new offers become available!

Know of any awesome free baby stuff that I missed?

Leave me a comment below so we can share the love!