UPDATED FEBRUARY 28, 2020


I'm big on reading! I absolutely love it. I was always a book worm growing up and I really wanted to pass that on to my son. You gotta start em' young. That's why I was looking up the best books for baby's first year development way before he was even born.

I purchased a bunch and was reading to Nav well before he was born. Every night we would curl up with a book and I would read baby books to him before bed.

Now that he's here, the tradition has continued. Reading is a big part of our day.

These days, Nav chooses his own books and we look through them together while he points and babbles.

Generally, boys tend to shy away from reading more so than girls. I really wonder why that is.

Is it upbringing or something else? I'm determined to have my little reading buddy so if you are too, I encourage you to start building your baby's library ASAP!

Here's a great list of the best baby books for baby's first year to get you started.




Disclaimer: As an Amazon Associate I earn from qualifying purchases but this comes at no additional cost to you.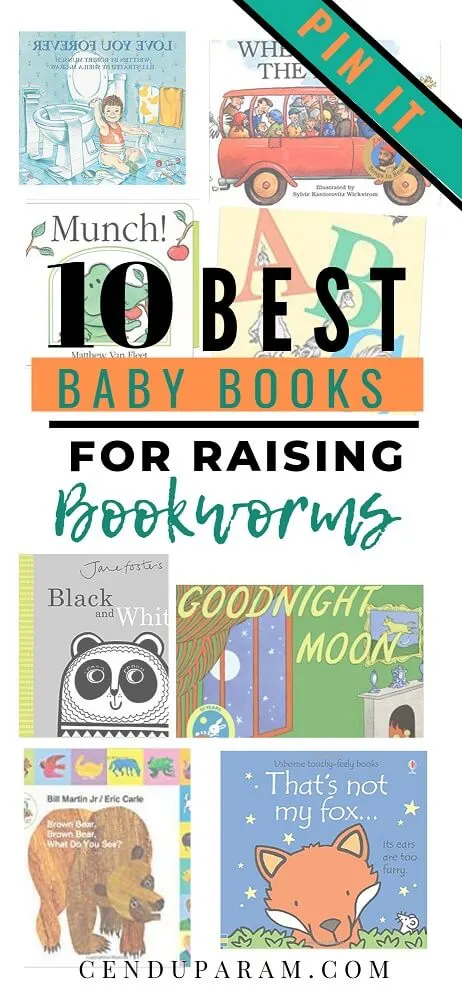 When Should You Start Reading To Baby?


I'm a big believer in starting as early as possible. As I mentioned before, I was already reading to my little guy while he was in the womb just to get him familiar with the sound of my voice and the patterns and rhythms of speech.

You can totally start reading to your newborn from day one. Just the sound of your voice is soothing to baby. They'll love listening to you talk or sign. It's a great way to bond as well and it starts setting up a bedtime routine from day one.

Don't think they're to benefit from shared reading time, research shows that reading from a young age helps jump start children's speech, language and vocabulary development.

According to Psychology Today reading to babies in their infancy stage actually leads to stronger vocabulary and better early language and literacy skills 4 years later.



Tips For Reading With Baby


Let's start off with some tips for making reading with baby an enjoyable activity for you both. We want this to be a special time for baby and parents that they'll look forward to for years to come.

Here are a few things to keep in mind for reading with babies.



Board Books For The WIN


Whenever possible, try to purchase board books instead of paperback books at this age.

Right now, they explore EVERYTHING with their mouths so paper books won't last you as long.

It's worth investing the few extra dollars to make the book last a few years instead of a few months.



Learn more tips for reading with your baby from this video on Parents by Dr. Rahil Briggs who is a pediatric specialist.


Books Based On Baby's Development Level


I would suggest purchasing a few different kinds of baby books that will benefit each stage of their development. Many of these books will continue to grow with your baby but some are more appropriate for certain ages than others.

Here's a general guide.

For the first 0-3 months of the newborn stage of development focus on high contrast books.

This is because an infant's eyesight isn't fully developed yet so they find high contrast images more stimulating since they are able to see them better.

Books with lots of black and white images are baby's fav right now.


During the infant stage around 4-6 months old focus on sensory and tactile books.

Around this age they'll probably start trying to put everything in their mouth. That's just how babies explore their environment.

Touching, holding and feeling things is their new jam right now so focus on books that have sensory or tactile pages that let you feel different textures and materials.

They may even want to try turning pages like you do. You'll definitely want board or fabric books so they can try too (paperback isn't going to work here).


From about 6 months to 1 year focus on baby books that encourage rhyming and repetition.

Around this age baby is starting to babble and 'talk' more. They're paying attention to things you're saying and trying to repeat them.

Books that have rhyming or repeating phrases are a great way to encourage baby's speech and language development. They learn the simple patterns and can start to mimic it along with you.


BEST BOOKS FOR BABY'S FIRST YEAR



Okay, now let's get to the good part! Here is our list of the 10 best baby books to read in baby's first year.

There's a few from each developmental milestone that we mentioned above. Start your little bookworm's love of reading early on and make it a special part of every day!

The best baby board books you need to add to your newborn's first library ASAP!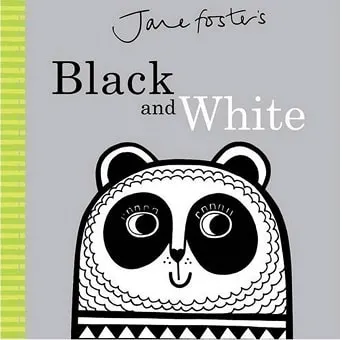 This was one of the first books we picked up for Nav because I had read that in the first few months of life baby's vision isn't the greatest.

They love high contrast images so what's more high contrast than black and white.

This book is filled with intricately detailed pictures of different animals in black and white patterns.

We looked at this book a lot in the first 3 months.

I can't tell you if Nav enjoyed the book but he certainly did look at it when we would show it to him.

Followed by him trying to eat it.


9. LOOK AT YOU by Bright Star Books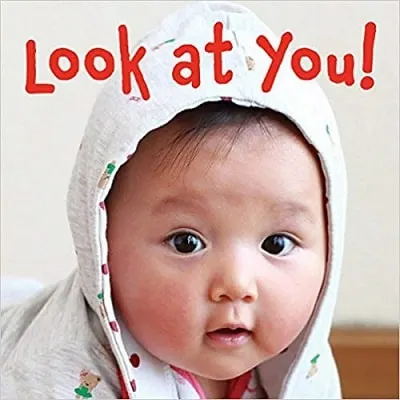 Did you know babies love looking at faces? That's pretty much the only thing they can make out at this point.

This sweet little book is filled with faces of babies and funny baby expressions.

This is one book I can confidently say that Nav loves!

He still grabs this book and looks through it. He especially loves thee mirror at the end.

Sometimes he even tries to mimic the faces. This is a great one to practice with your little babe.



RELATED POST Our Favorite Christmas Books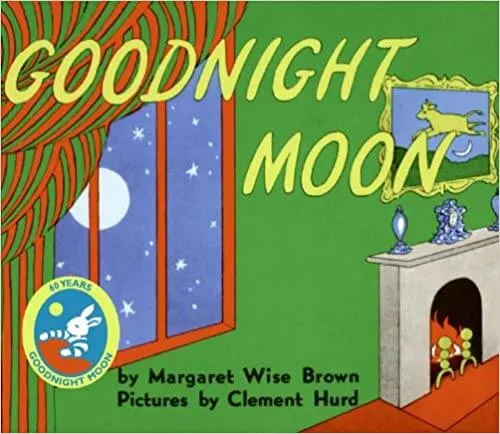 I'm sure most of you are already familiar with this children's classic.

This is still our favorite bedtime story!

We have our ritual of reading this story and then saying good night to all (realistically just a few) things in Nav's room before we turn out the light.

I love that the alternate between color and black and white pictures.

Did you notice that the mouse moves from place to place on the colored pages?

Now that my little guy is a toddler, one of the things we love to do when we read this one is look for the mouse.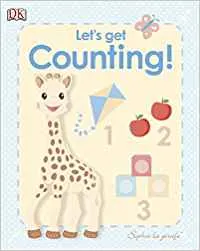 Sophie must know something we don't because this popular series has sold over 50 MILLION copies!

The Sophie La Girafe series has been pretty popular at our house too. Nav spent the first several months of life eating these books and they're still in pretty good condition considering. I find they're well made and quite durable.

These books are simple with just a few words and bright colorful images.

The colors book has little tabs with a "peek-a-boo" type feature which Nav loves!



RELATED POST Our Favorite Fall Themed Books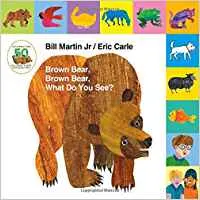 Here's another classic children's book that you probably have in your library.

I had to include this one because I love the simplicity of this book and the lovely illustrations that are done in a collage art style.

Kids are big on repetition, it's how they learn to 'read' early on.

The book introduces animals and colors so it's a great book for your baby to grow into for learning as well.

It's a great book that will grow with your baby. It says "lift the tab" but it's not actually a lifting tab book so I'm not too sure why they label it that way.

It has little tabs with pictures of different animals. We love to look through the tabs together and name the animals on each tab. The tabs are across the top so you can use them to flip to whichever animal you like.

We like to also play find the animal. I'll ask him where is the duck? And he'll use the tab to flip to the duck page. It's a great way to practice and teach recognition and work on their vocabulary.



5. DR.SEUSS'S ABC: AN AMAZING ALPHABET BOOK (or 1, 2, 3s Numbers Book)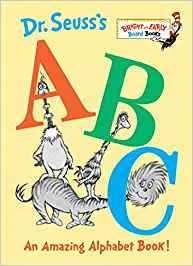 No baby library is complete without an alphabet book (or 5).

Here's a fun one that probably doesn't make much sense.

Dr. Seuss isn't really known for making sense but he does rhyme and as you know, kid's love that.

Nav loves looking through the colorful pictures in this book and now points and says the letters he knows so we also purchased the Dr. Seuss 1, 2, 3s book.



4. MUNCH! by Matthew Van Fleet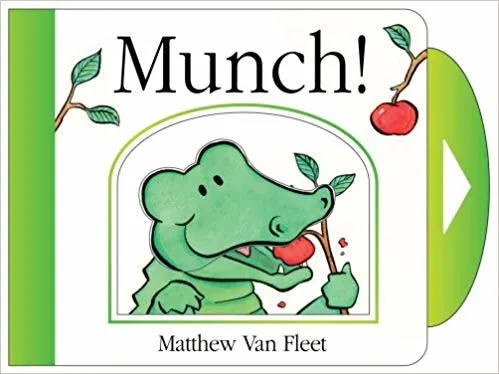 This book was a gift from Nav's baby shower and we finally got around to reading it. This book is so much fun because it's so interactive.

There are "touch and feel" pages with different textures as well as pages with tabs that you can pull to create movement.

For instance, the cover has a tab that you pull to make the hungry alligator eat the apple. How cute is that?! Nav thinks it's hilarious!

You can help baby work on their fine motor skills and pull on the tabs.

Nav's actually mastered this skill now and has moved on to pulling things right off the pages.

You can take a sneak peak of how the books look and how the tabs work in this little video. It is such a cute book and there are 2 more in the series:

Sniff! and Lick! We don't have these yet but they're on our list of to buys.


This book was another great gift.

In lieu of cards, we asked guests to bring books to build Nav's library.

I love this book for babies and toddlers.

It's simple and colorful. This is a "touch-and-feel" book so each page features an area with different textures like rough, smooth, fluffy and soft.

It's great for engaging their sensory development and vocabulary!

When we first started to read this book together I would place Nav's fingers on each texture so he could feel it, now he actually takes my finger to show me instead. He's becoming the little teacher now and it's too cute!

It's amazing how quickly they learn.

For older readers, there's a little white mouse on each page, have your kiddo help you find the mouse each time.

This book is also part of a series and we most definitely want to pick up the rest. Here's just a few of the one's on our bucket list: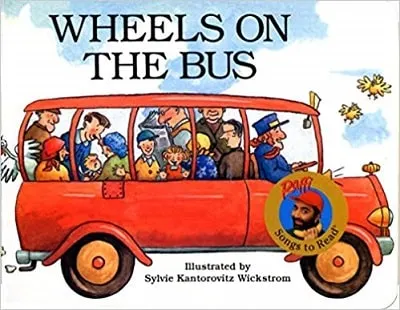 Sometimes the best books are songs.

What could be more fun than the age old favorite "Wheels on the Bus.

Nav is obsessed with this song so we HAVE to sing our way through this book every single time. YOU'VE BEEN WARNED! LOL! It can quickly become the book you love to HATE!

I can't count how many times we've read it over and over in just one sitting. |

Babies love music, rhyming and repetition, this book has all of the above and cute colorful illustrations.

Music is shown to stimulate baby's development and helps build the foundation for later speech, reading and literacy so why not?!


UPDATE: When I first purchased this book a few years back I didn't even realize this one negative mentioned by this reviewer.

If you find you agree and want an alternative suggestion, this Wheels on the Bus Sing and Smile board book featuring cute circus animals might be a better alternative.




RELATED POST Our Favourite Valentine's Themed Books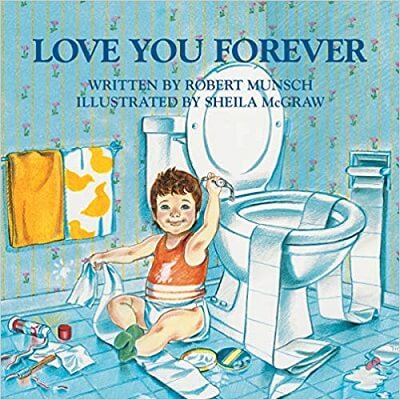 So this isn't one of Nav's top picks for baby books (yet, I'm still hopeful) but it's my absolute favorite.

This was my go-to book throughout my pregnancy.

I would read this to Nav every night and then end up in tears by the end.

Yes, I'm a crier (cue ugly cry).

This is the sweetest story ever about a mom and her baby boy.

We follow mom and babe as he grows up over the years and gets into typical boy stuff. The story repeats the well loved lines :


" I'll love you forever. I'll like you for always. As long as I'm living, my baby you'll be."


We end with the son taking care of his mama in her old age and uttering the same sweet lines.

Seriously, where are the tissues when you need them. I'm not crying, you're crying!

Did you know that Robert Munsch actually wrote this story in memory of their stillborn baby. This was his way of coping and remembering.

This book touches me so much because it was the book I read every day with my first pregnancy that ended in a miscarriage.

To this day I still can't read this book all the way through without crying.

It'll forever be a favorite of mine and is my go-to for baby shower gifts.

If you enjoyed this list and want to see more newborn and baby must haves I couldn't have survived without, click the link!
RELATED POST: Our Favorite Easter Books For Kids

Amazon Prime Book Box




If you and your little one LOVE reading together, you might want to look into our new fav service: Amazon's new Prime Book Box.
It's like a subscription book service that sends you either 2 hardcover books or 4 board books a month for just 19.99 that's like 40% off buying them individually!
You can even customize it to the age of your little one! I love that ALL the books you get will be hardcovers.
How awesome is that?!
Plus you can try out your first month for just $16.99 and cancel if you aren't happy.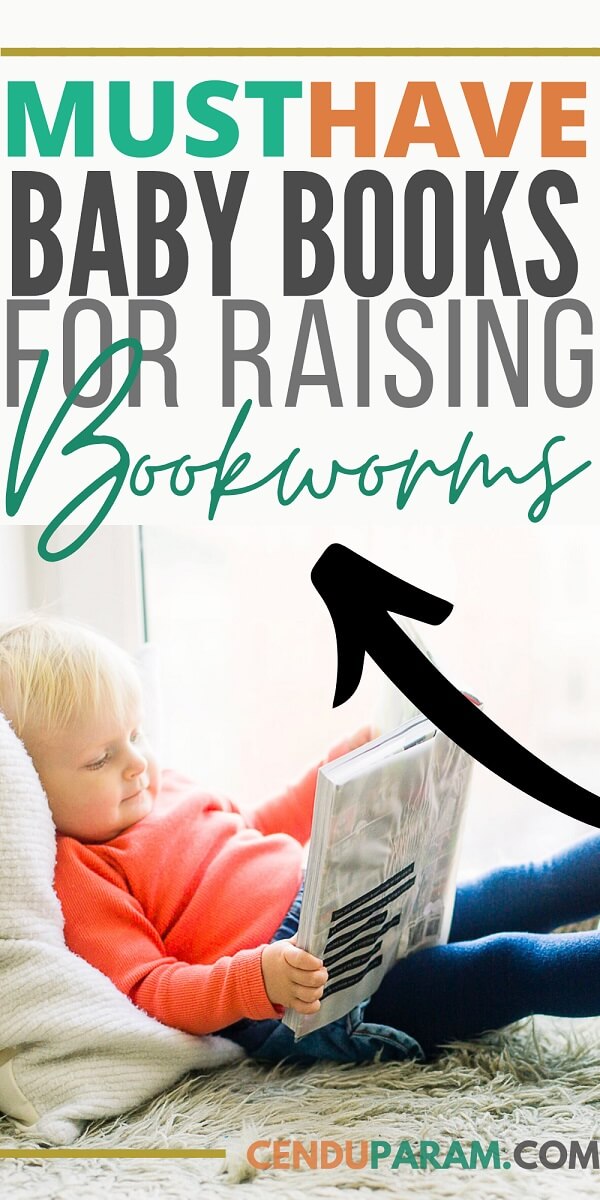 FIRST BOOKS FOR BABIES : MUST HAVES


I hope you enjoyed our top 10 favorite baby books for baby's first year of development.

These books are perfect because they are designed just for little hands. They're durable, and written in a way that engages little ones. Many also have sensory pages and involve fine motor play.

Did your favorite make the list? If you have one we don't, leave me a comment!

We're always looking for more great books.