FREE Printable Valentine's Day Coloring Pages For Kids

Searching for some fun and FREE Valentine's Day coloring pages? That's pretty much a guaranteed go-to in our preschool and kindergarten classrooms for appropriate Valentine's day themed activities.

Share the fun of St.Valentine's day with your kiddos with these cute Valentine's day coloring pages featuring all things love day like hearts, flowers, sweet treats, and more.

Many of these full-paged Valentine's day coloring pages feature cute quotes and sayings like cards so you can definitely share your finished artwork with family and friends.

I've made 10 V-day coloring sheets to share with you today but I'm sure some of you are looking for something specific like Disney ones or Hallmark ones so I'll also include some links to those.
Since writing this post, I've created 2 more posts with even more FREE Valentine's themed coloring pages. I'll link those at the end of the post so be sure to stick around.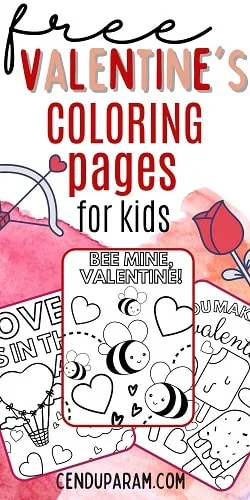 CUTE VALENTINE'S DAY COLORING PAGE 'BEE MINE'


First up is this adorable bee themed Valentine's day printable coloring page. This one is sweet and simple so it's easy enough for toddlers, preschoolers or kindergartners alike.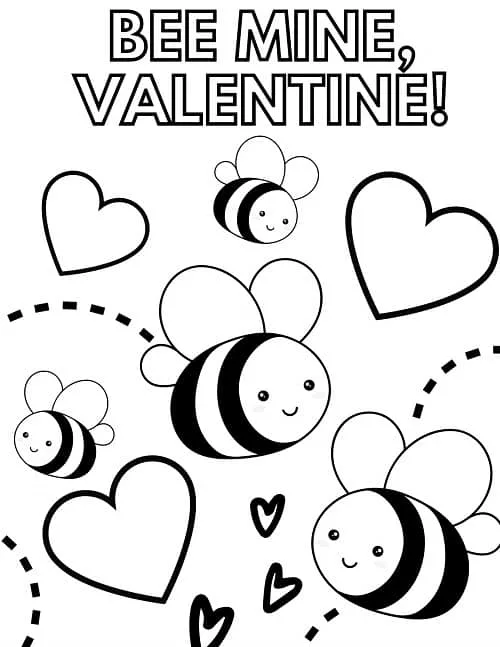 FREE VALENTINE'S DAY BEAR WITH HEART COLORING PAGE PDF



Here's another simple Valentine's themed coloring page for kids featuring a cute little bear and hearts. This one is perfect to color and share with the grandparents, family or friends.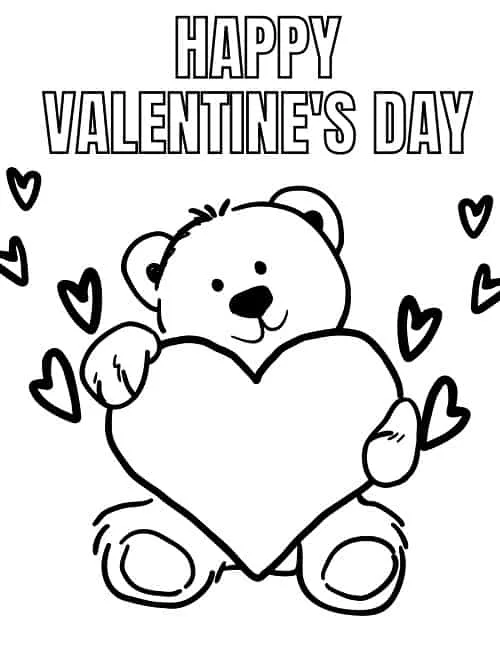 FREE VALENTINE'S DAY COLORING SHEET FLOWER BOUQUET



Share the love this Valentine's day with this free printable V-day coloring page featuring a bouquet of flowers (roses, I think). It also features the classic kid's poem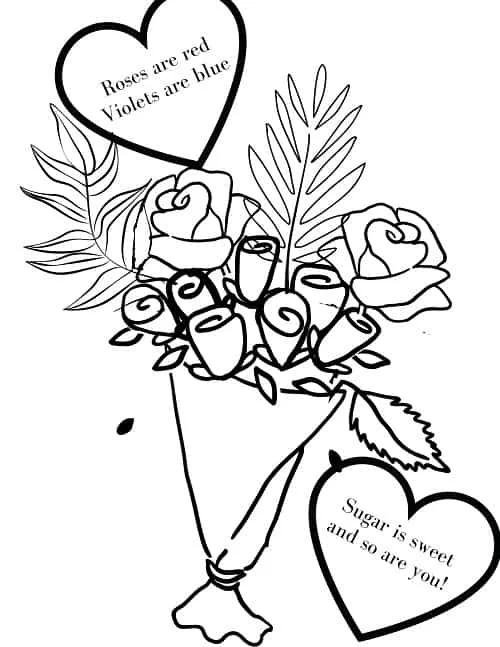 CANDY HEARTS VALENTINE COLORING PAGE FREE PDF




What says Valentine's day better than those iconic candy hearts?! Conversation hearts with those cute little messages on them was the inspiration for this heart coloring page.

It's classic and perfect!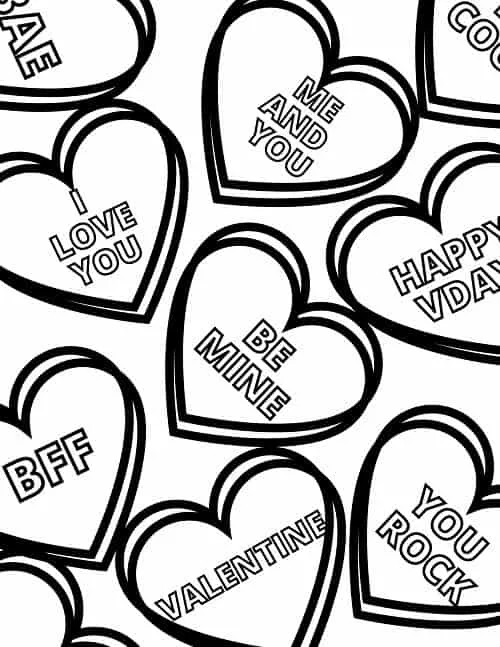 CUTE PRINTABLE VALENTINE'S DAY COLORING PAGE 'LOVE IS IN THE AIR'




How cute is this love-themed coloring page? I think this one would make a great Valentine's day themed decoration to hang up and admire once your little Picasso is done coloring.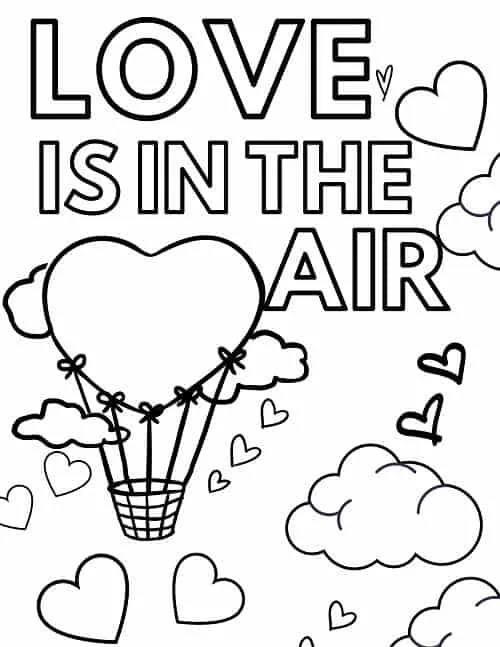 VALENTINE'S DAY WORKSHEETS & ACTIVITIES BUNDLE
Before we get into some more freebies, I wanted to give you a special offer for landing on this page!
I've created a bundle of beautiful printables and activities to keep kids busy and entertained.

This value-packed bundle has over 40 pages of fun Valentine's Day-themed worksheets and printable activities featuring beautiful, vibrant colors and images!
I'm the go-big or go-home type. So, when I offer a product, I want my people to feel like I over-delivered!
They should feel like they just got a steal!

Know what I mean?
This bundle is currently on SALE! So click that check price button OR the image below and see what's in store!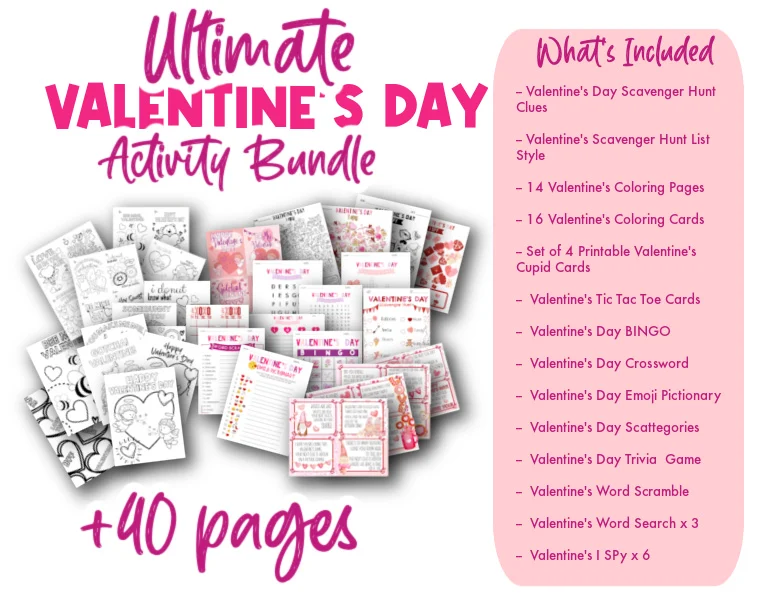 HUGS AND KISSES VALENTINE'S DAY COLORING PAGE FREE PRINTABLE




Here's a fun mix of things with a Valentine's themed motif. Lots of hugs and kisses featuring lips and x's and o's. I think this one would also be great for hanging up as decoration around the house or classroom to give the place a Valentine's feel.





SOME BUNNY CUTE VALENTINE'S DAY COLORING PAGE FOR KIDS

This bunny Valentine's day coloring page is too cute! It's a fun play on words saying 'some bunny loves you'. This one would make a perfect Valentine's day gift or card once it's finished.

I have my kiddos create giant cards with these full-sized coloring pages by gluing them onto larger construction paper.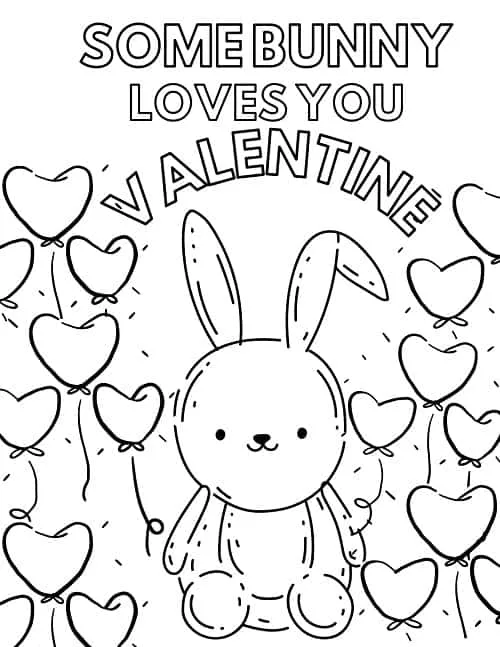 SWEET TREATS VALENTINE'S DAY COLORING SHEET



Here's a Valentine's day coloring page featuring all kinds of sweet treats for your sweet Valentine. Your little one will love decorating scrumptious cupcakes, donuts, and other sweet confections.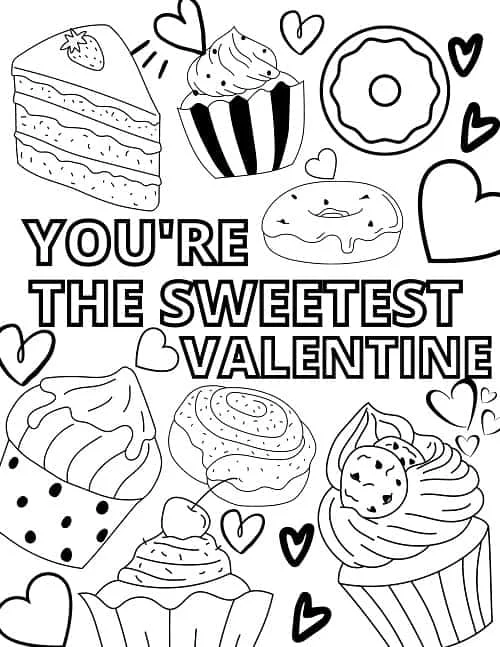 VALENTINE'S DAY COLORING SHEET MELTING POPSICLES




Here's another cute Valentine's day coloring page that's perfect for kids. The 'punny' message makes it a great DIY Valentine's card or gift for our little friends to share.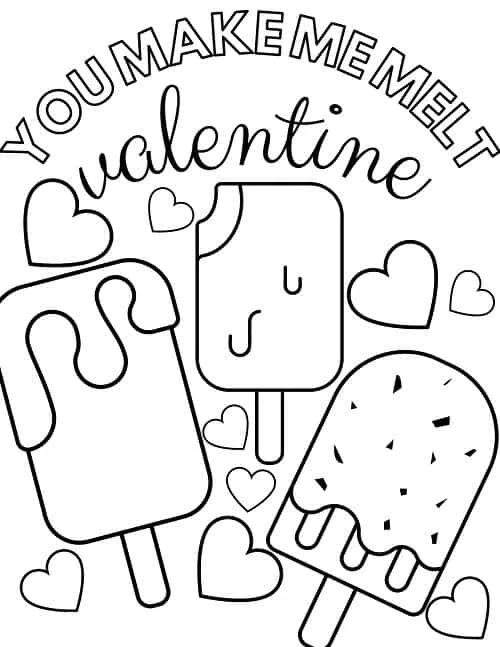 FULL PAGE VALENTINE'S DAY COLORING PAGE DONUT THEME

The last v-day themed coloring page is this cute dedication to donuts! This is another full page coloring sheet that you could use as a gift or card. You could even print off a bunch to hand out as a Valentine's day gift to kids like a DIY Valentine's day coloring book.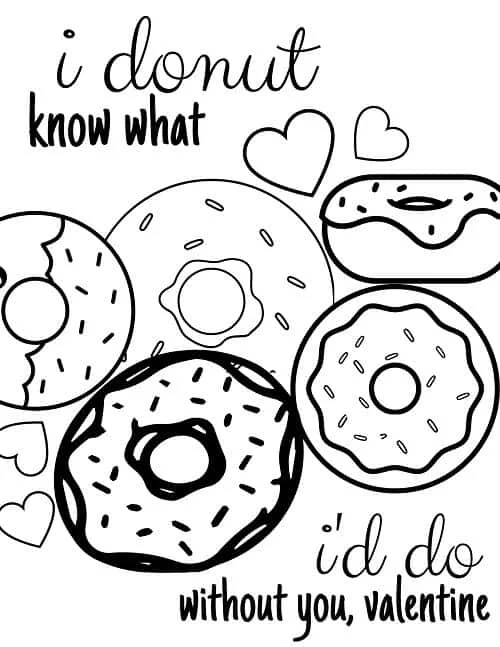 RELATED VALENTINE'S DAY THEMED POSTS
As promised, here are the new Valentine's Day coloring pages that I've added this year. Be sure to check them out and print all your favorites.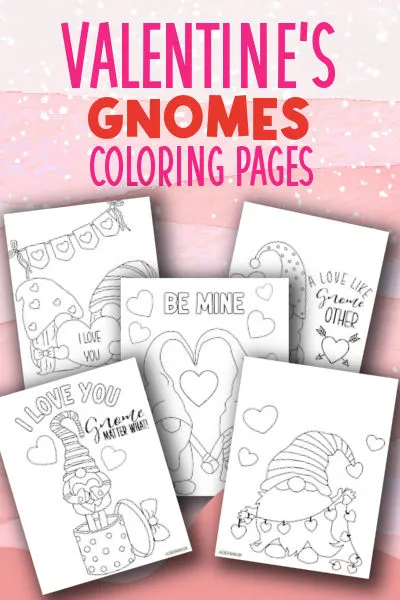 The Cutest Valentine's Day Gnome Coloring Pages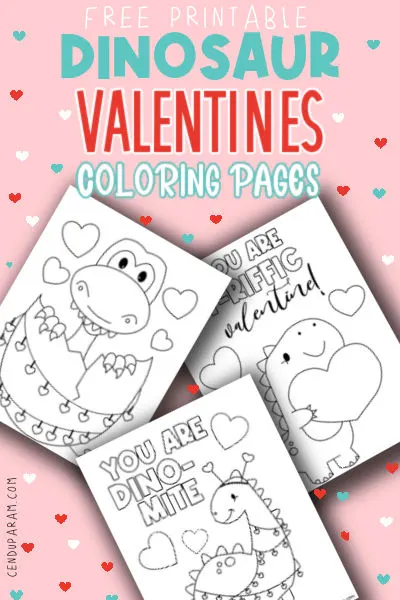 Cute Valentine's Day Dinosaur Coloring Pages FREE Printable
+15 Easy Peasy Valentine's Day Crafts For Kids
Make Your Own DIY Valentine's Day Cootie Cleaner
Fun Ways To Make Baby's First Valentine's Day Memorable
Free Printable Valentine's Day Cards For Kids + Candy Free Gift Ideas
The BEST Valentine's Day Books For Kids of All Ages
FREE Valentine's Day I SPY Game Printable Activity
Valentine's Day Handprint Crafts For Preschool
Fun Valentine's Monsters Scavenger Hunt Hide and Seek Game
MORE FREE VALENTINE'S DAY COLORING PAGES

As I mentioned earlier, here's where I'll link to more free coloring pages for you and your little one to explore. Lots of the fun character themed stuff (like Disney) is protected by copyright laws so we can't just go about creating and sharing these which is why I've linked to them instead.

Find your favorite characters and enjoy some coloring fun!

WRAPPING UP FREE PRINTABLE VALENTINE'S DAY COLORING PAGES

That wraps up our fun and free Valentine's themed coloring pages for kids. I hope you enjoy them with your little ones. If you're looking for more Valentine's day fun, be sure to check out some of the related articles!