FREE ST. PATRICK'S DAY COLORING PAGES PRINTABLE

Looking for some cute St. Patrick's day coloring pages to print? Since it's almost time to celebrate I put together a bunch of fun and FREE printable St. Patrick's Day coloring pages for kids.

They feature all your favorite St.Paddy's Day friends like lucky leprechauns, a pot of gold at the end of a rainbow, four-leaf clovers, shamrocks, and more!
There's a mix of St. Patrick's day coloring sheets for toddlers as well as older kids. Some have few lines and are simple and easy for younger kids and others a little more detail.

HOW DO I PRINT OUT THESE COLORING PAGES?

Printing and using these coloring pages is super easy peasy. There's a download pdf button below each coloring page.

Just click the link and the printable pdf file will open in a separate window ready to print.

From there, just click the printer icon in the top right corner and that should do it!

If you're having issues you can leave me a message in the comments and I'll try my best to help.

Please note these printables are for personal use so that means you can use them in your classroom or at home with your kids but they aren't to be sold.
☘️ PIN IT FOR LATER ☘️
LEPRECHAUN ST. PATRICK'S DAY COLORING PAGES

First up, we have some fun and cute St. Patrick's Day leprechaun coloring pages.

We've got our happy dancing leprechaun as well as one lucky guy who's found himself a pot of gold so take your pick! Or, you can create your own leprechaun with the leprechaun face templates instead.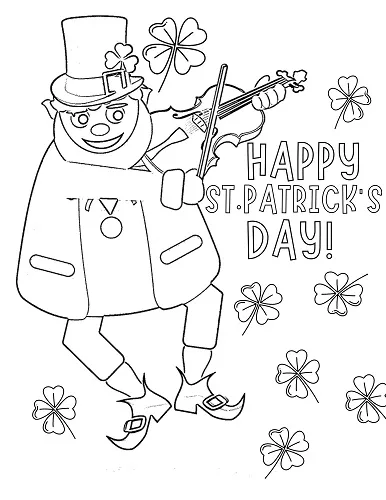 Happy St. Patrick's Day Coloring Page of Dancing Leprechaun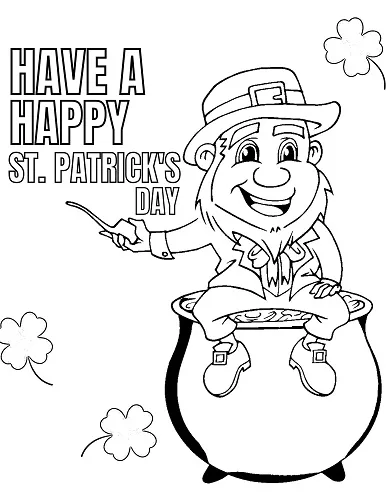 Leprechaun and Pot of Gold Coloring Page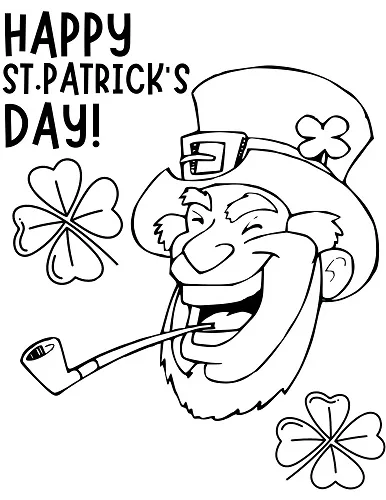 Leprechaun Face Coloring Page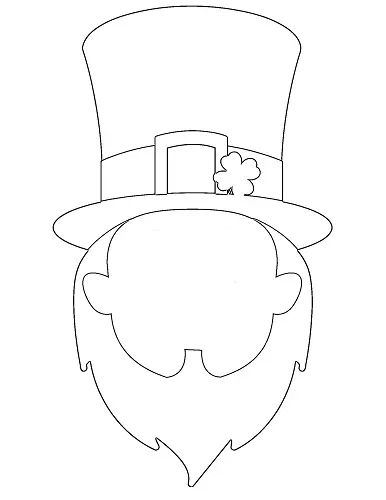 Leprechaun Blank Face Drawing Template
ST. PATRICK'S POT OF GOLD COLORING PAGES


Here's a fun coloring page featuring a rainbow with a pot of gold at the end of it, along with some coins with clovers.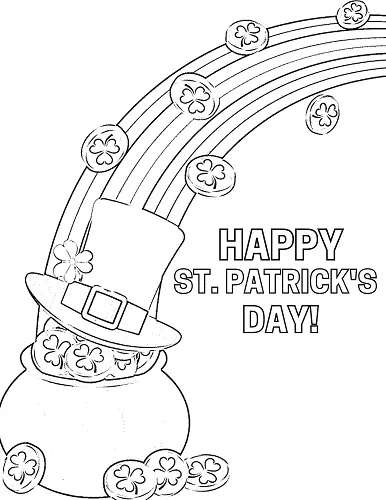 St. Patrick's Day Rainbow and Pot of Gold Coloring Page
ST.PATRICK'S DAY HAT COLORING PAGE

Here's an easy peasy Leprechaun hat coloring page that's perfect for any age but especially for the little kiddos like kindergarten and preschool.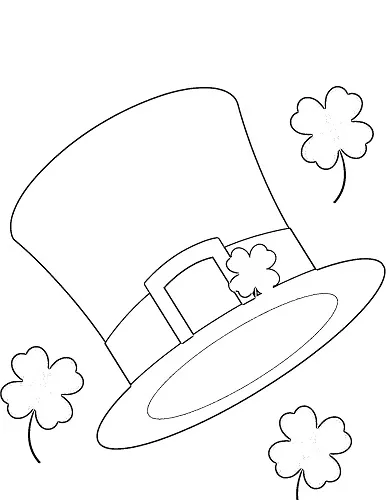 Easy St. Patrick's Easy Day Hat Coloring Page
ST. PATRICK'S DAY CLOVER COLORING

SHEETS

Our last few coloring pages feature clovers and shamrocks. I didn't realize there was a difference between the two until I started making these coloring pages and decided to do a little research to share with my class.

Fun Fact: apparently, shamrocks are clovers with only 3 petals. That means all shamrocks are in fact clovers but not all clovers are shamrocks.

Our lucky four leaf clovers are just clovers.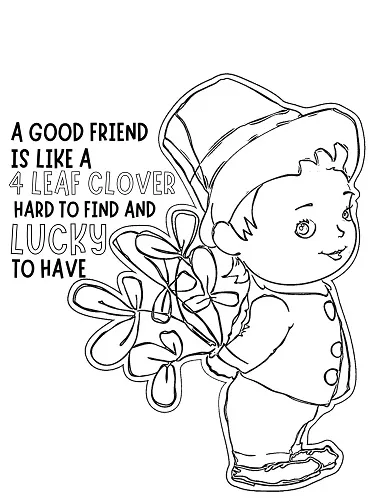 Cute Boy Holding Shamrocks Coloring Page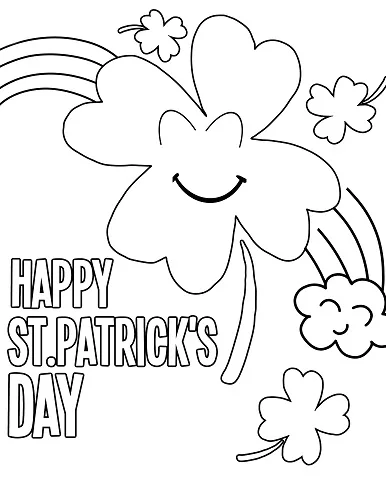 Cute St.Patty's Day Clover and Rainbow Coloring Page
MORE COLORING PAGES POSTS FOR KIDS



St. Patrick's Day I SPY Printable Game For Kids
FREE Printable St. Patrick's Day Word Search Puzzles For Kids
Cute Easter Coloring Pages Printable For Kids
Valentine's Day Coloring Pages For Kids
Fun Halloween Coloring Pages For Kids
Christmas Coloring Pages PDF For Kids
Thanksgiving Coloring Pages Printables For Kids
Cute St. Patrick's Day Handprint Craft Ideas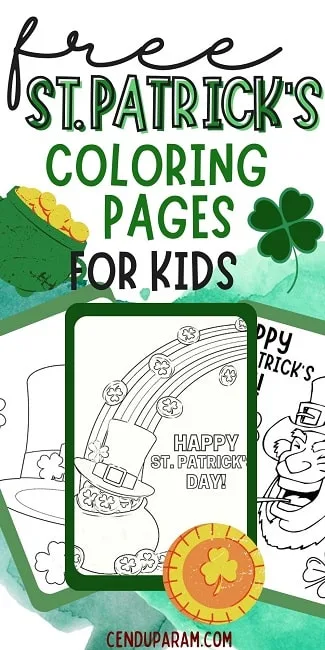 ☘️ PIN IT FOR LATER ☘️
WRAPPING UP ST. PATRICK'S DAY COLORING SHEETS PDF

I hope you enjoyed these cute St. Patty's day coloring pages. Share them with family and friends using the social share buttons or bookmark this page for later.

I'm always adding new printables and activities so be sure to check back soon.

If there's something, in particular, you're looking for and couldn't find, leave me a comment below.