Cute Christmas Coloring Pages
It's the most wonderful time of the year! That's right, Christmas is just around the corner and you need some fun ideas to keep the kids busy and entertained while you deck the halls. Try these fun, free, and super cute Christmas coloring pages pdf.
Your kiddos will love helping you get the house looking festive with their colorful creations featuring all their Christmas favorites like Santa Clause, reindeers, a magical snowman or two, and even some Christmas gnomes and festive ornaments.
After you add a splash of color to your Christmas coloring sheets you can either hang them up (framing them makes them look even better) or add a little message and give them out for the holidays to all your family and friends.
It's the perfect activity for kids of any age from toddlers and preschoolers to adults (who says adults don't want Christmas coloring pages?)
This Christmas coloring activity is a wonderful way to let out your creative side and it lets the kiddos work on their motor skills too.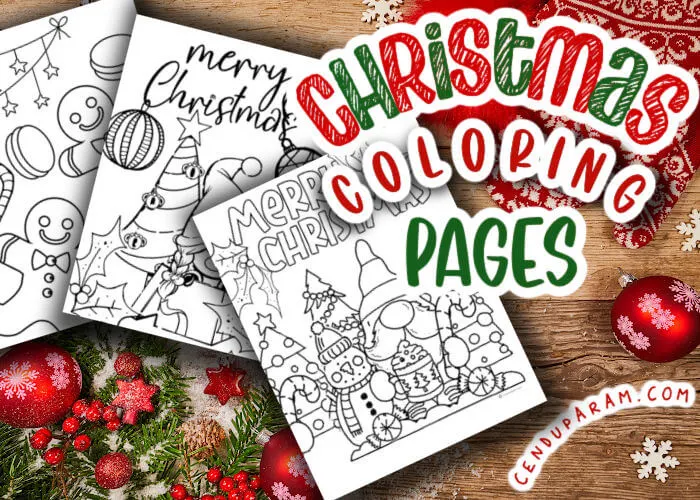 HOW TO PRINT FREE PRINTABLE CHRISTMAS COLORING PAGES

Printing your free coloring pages is easy peasy! Simply click on the download PDF button located under the image you want.
It should open in a new tab. From here, you should see a little printer icon in the top right corner of your screen. You'll click here and select your appropriate printer and hit print.
That's it! You're done!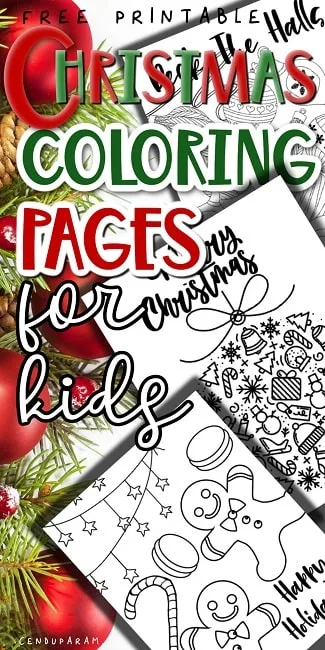 PRINTABLE CHRISTMAS COLORING PAGES WITH ELVES

To start off, check out these cute Christmas coloring pages featuring some adorable Christmas elves or gnomes.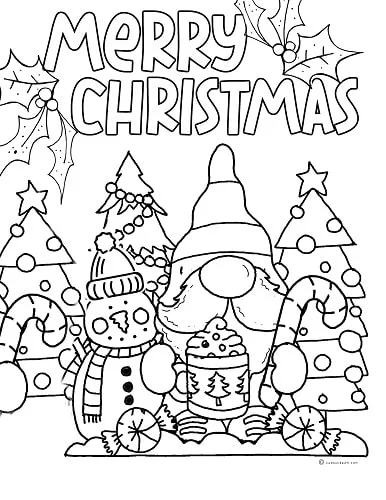 Cute Christmas Gnome + Snowman Coloring Page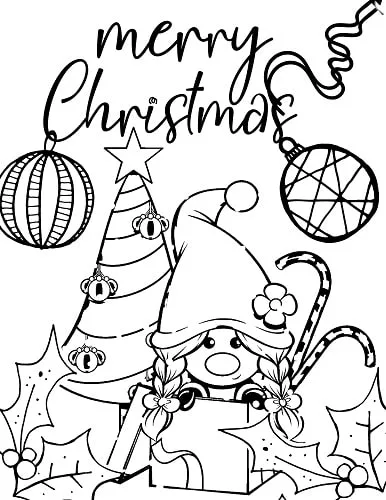 Merry Christmas Coloring Page with Girl Elf
Christmas Santa Coloring Pages

Now it's time for the jolliest part of Christmas, that's right, it's our fun and FREE Santa coloring pages for kids! Have your kiddos color a pretty portrait for Santa to leave with that plate of cookies and milk.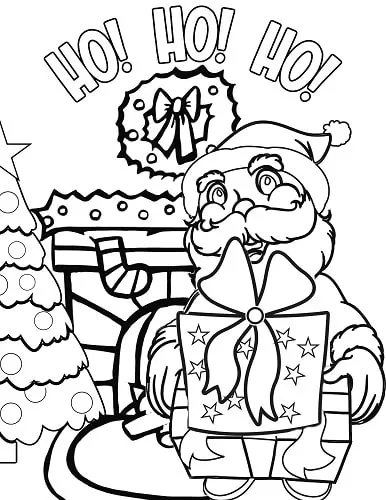 Santa Clause HO HO HO Coloring Page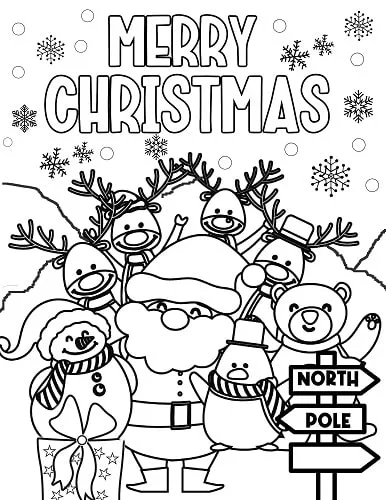 Santa and Friends at the North Pole Coloring Page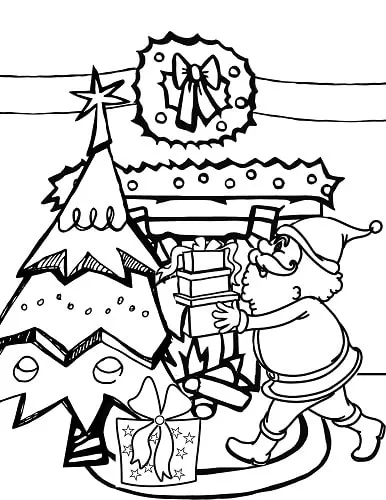 CHRISTMAS REINDEER COLORING PAGES

We can't forget Santa's team that helps him get all those presents out. Here are a few cute Reindeer coloring pages to celebrate our furry Christmas friends who pull Santa's sleigh.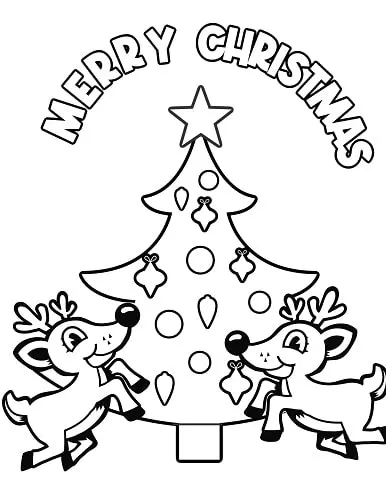 Cute Christmas Reindeer Coloring Page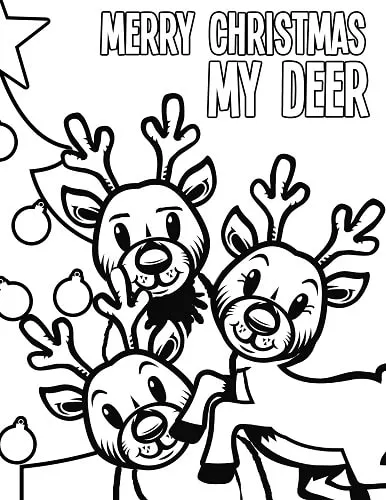 Reindeer Friends Coloring Page
CHRISTMAS GINGERBREAD COLORING PAGE

If you love Christmas treats like cookies, candy and gingerbread, you'll love these sweet treat themed coloring pages.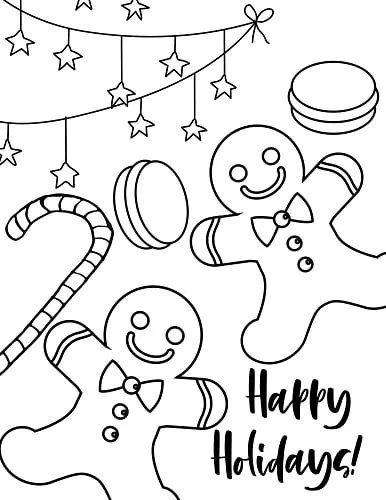 Cute Christmas Gingerbread Man Coloring Sheet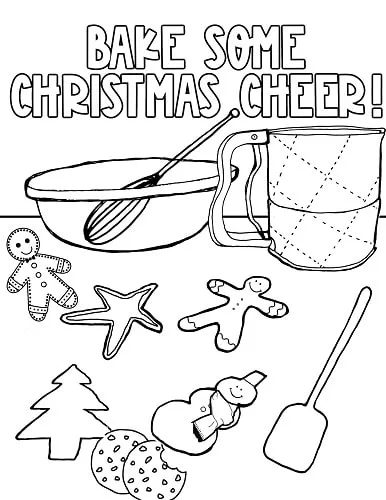 Baking Christmas Cheer Coloring Page
EASY CHRISTMAS COLORING PAGES

These last few coloring pages are simply some festive Christmas coloring pages with ornaments and holiday wishes for everyone! These one would be great to hand out to family and friends.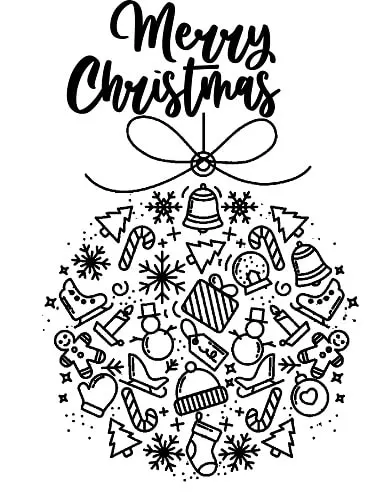 Cute Ornament Style Christmas Greeting Coloring Page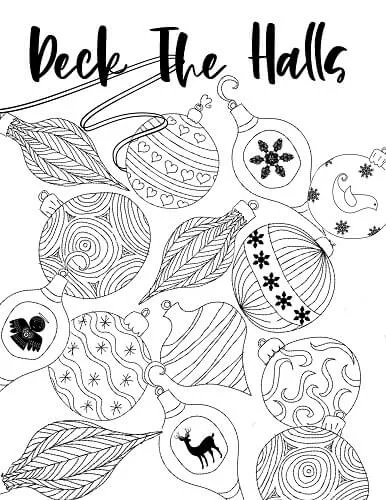 Pretty Ornaments Christmas Coloring Sheet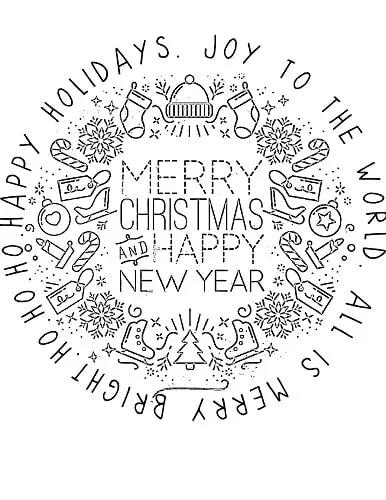 Christmas Greeting Coloring Page
MORE CHRISTMAS THEMED POSTS

Cute Gingerbread Man Christmas Coloring Pages
Christmas Coloring Pages Snowman Free Printables
Merry Christmas Dinosaur Coloring Pages For Kids
FREE Printable Letter To Santa Templates
Easy DIY Holiday Cards To Make With Kids
The BEST Christmas Story Books For Kids
Unforgettable Family Christmas Traditions to Start This Year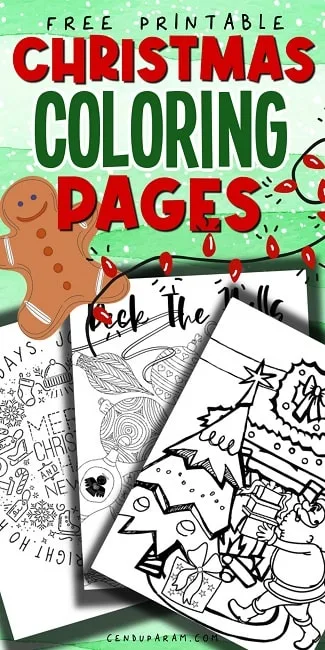 MORE CHILDREN'S CHRISTMAS COLORING SHEETS

You might be looking for some cute Christmas coloring pages featuring your favorite fun characters from Disney like Mickey and the gang, or maybe Hello Kitty or whoever else you love.
Unfortunately, because of copyright issues, I can't create and provide those kinds of coloring pages. But don't fret!
There's plenty of places you can get those too!
Check out some of these links below to find your favorite characters.

Disney Christmas Coloring Pages – here you'll find all your favorite Disney friends like Micky, Minnie, Pluto, princesses, and more!

Nightmare Before Christmas Coloring Pages – if you're into some spooky Christmas fun then you'll love these!

Grinch Christmas Coloring Pages – you can't forget this Christmas classic! Who doesn't love the Grinch?!

WRAPPING UP FUN CHRISTMAS COLORING PAGES PDF

I hope you and your family enjoy these cute and fun Christmas coloring pages! It's such a great activity to get creative and imaginative while enjoying some screen-free time without all the chaos.

We love having family coloring nights where we break out all the markers, crayons, glitter, and glue and decorating our coloring pages together.
Then we proudly display them around the house for the holidays.
I hope you'll create some fun Family Christmas traditions of your own with these.
If you couldn't find what you're looking for or have some suggestions, please leave them below and see what I can do!

Happy Holidays from my family to yours!