Gingerbread Man Coloring Pages PDF
What better way to celebrate the holidays with the kiddos than with some fun and festive coloring pages? If you're on the lookout for some cute and free gingerbread man coloring pages you've come to the right place!
I've created a bunch of cute Christmas coloring pages gingerbread man themed this time, that you can download for FREE without even an email sign-up!
It's the perfect activity to keep little hands busy working on their fine motor skills and creativity while you focus on Christmas prep and getting things done.
It's a fun family activity for kids of all ages and parents can join in the fun too if you're all just looking for some easy Christmas activities to do together.
Have a family coloring contest or just spruce up the house for the holidays with your beautiful creations.
You can even use a Christmas gingerbread coloring page to make diy holiday cards to hand out to family and friends.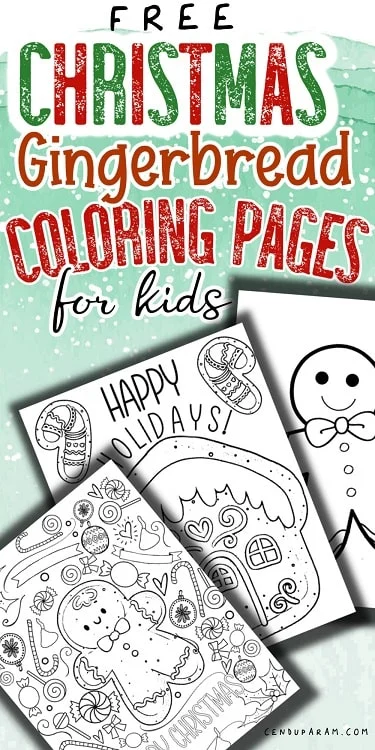 Origin of The Gingerbread Man
I'm a teacher so of course, I had to find out where this whole idea of gingerbread men came from. Haven't you ever wondered why in the world we make gingerbread people?
Well, I looked it up and the idea for gingerbread man cookies actually started with Queen Elizabeth I of England. She had gingerbread cookies made in the likeness of important guests to present them with a sweet and special treat when they were visiting.
The gingerbread man was then made widely popular thanks to the children's fairy tale story The Gingerbread Man which is about an old couple who bakes a gingerbread boy who comes to life and runs away from the little old woman and little old man, only to be chased by a whole host of hungry farm animals and finally devoured.
Gingerbread houses were made popular by the story of Hansel and Gretel.
Now how did all this gingerbread stuff end up getting associated with Christmas?
Well apparently in the 17th century, gingerbread served a religious purpose and since it was seen as sacred, only specially trained gingerbread guild members were permitted to make it. That is, except for Christmas and Easter.
It seems this tradition kind of stuff and now we associate Christmas with gingerbread.
Don't ask me why it didn't become a thing for Easter. No idea.
Now that we've wrapped up a history lesson you didn't ask for, let's check out those coloring pages!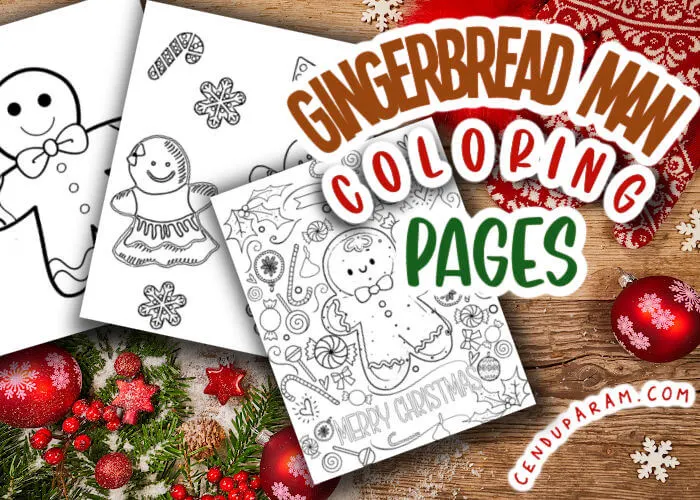 How To Print Your Gingerbread Man Coloring Sheets
Printing your free gingerbread man coloring sheets is easy peasy! Just click on the text below the image you want to print that says download PDF.
The printable image will open in a tab and you should see a printer icon located in the top right corner of your screen.
Once you click that you should see another pop-up to select your printer and hit print.
That's it!
You should have adobe reader installed to open the PDF file on your computer so if it isn't opening, that could be why.
Don't worry, you can get adobe reader for FREE.
Printable Gingerbread Man Coloring Pages
Let's check out some cute gingerbread man coloring pages perfect for Christmas or whenever!
If you're looking to create your own gingerbread boy don't worry, I'll also include a gingerbread man template that you can draw your own creation on.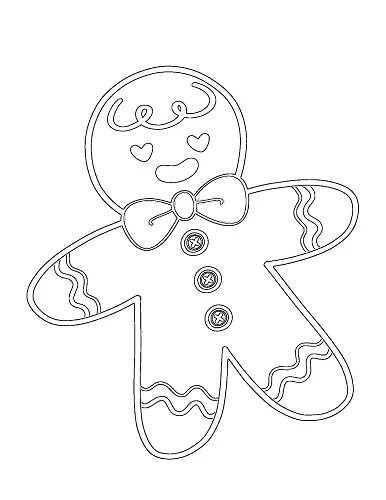 Gingerbread Man Cookie Coloring Sheet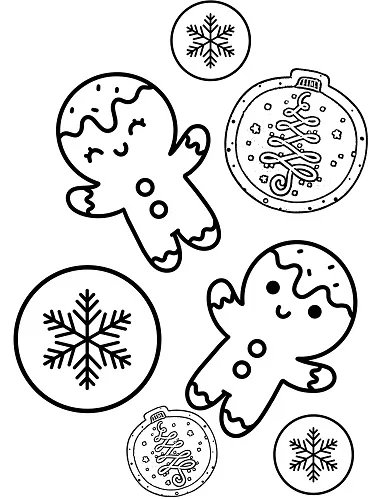 Gingerbread Man and Ornaments Coloring Page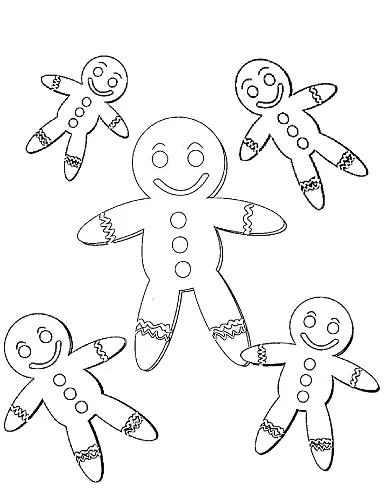 A Bunch Of Small Gingerbread Men Coloring Page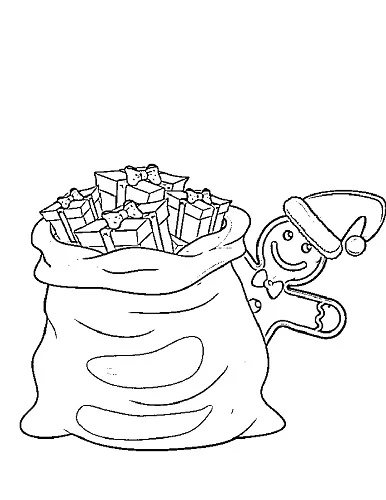 Christmas Gingerbread Man coloring Page
Cute Gingerbread Man Coloring Pages
Here are a few cute gingerbread man coloring pages that I made in more of a collage style. One features gingerbread cookies and the second is more of a gingerbread boy with lots of fun Christmas doodles around it.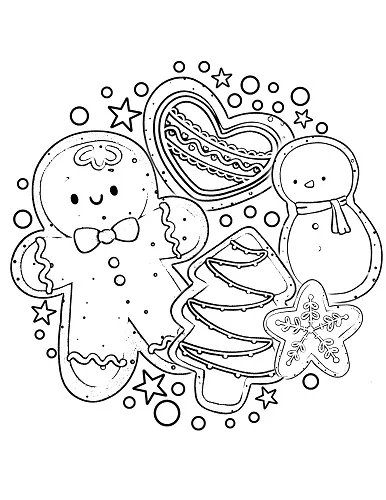 Christmas Gingerbread Cookies Coloring Sheet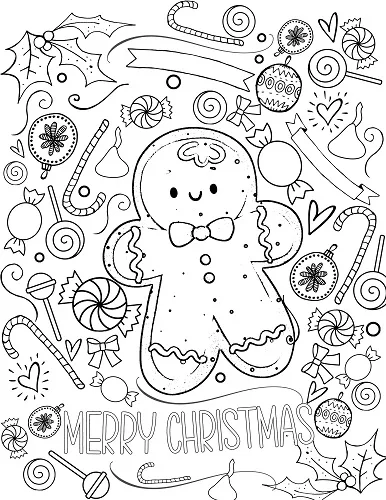 Merry Christmas Gingerbread Man Printable Coloring Page
Simple Gingerbread Man Coloring Page
Here we have some simple gingerbread man coloring pages without all the extras like the previous designs. These are well suited for your little kiddos (toddlers, preschool, kindergarten, and early elementary) who don't want all the extra details to color.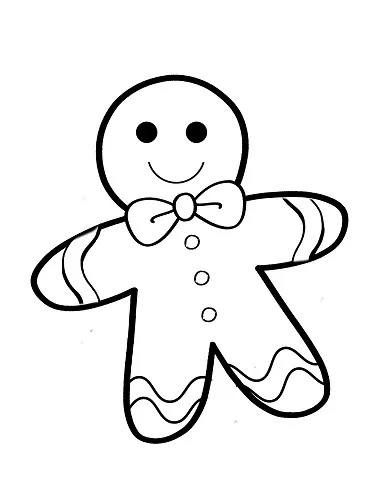 Simple Gingerbread Man Coloring Page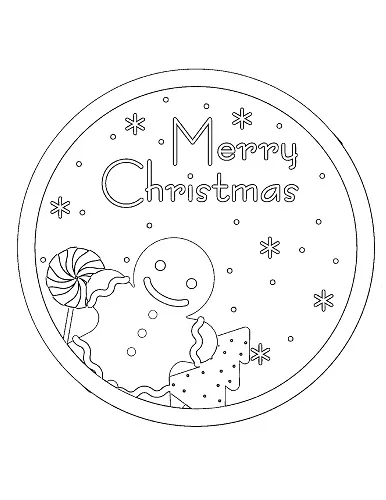 Easy Preschool Gingerbread Man Coloring Sheet
Gingerbread Man and Candy Canes
The next few cute coloring pages feature a gingerbread man with a candy cane because nothing says holiday season quite like candy canes!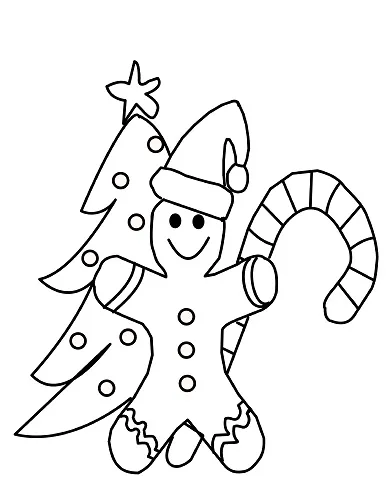 Christmas Tree Coloring Page With Gingerbread Man + Candy Cane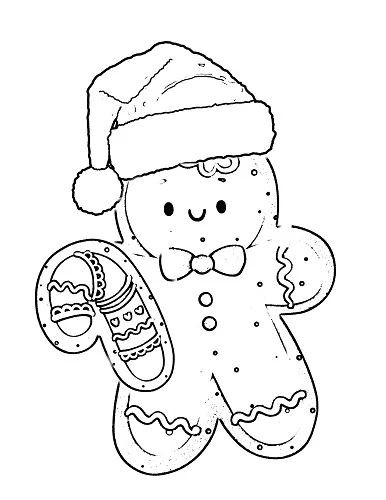 Candy Cane Gingerbread Man Coloring Sheet
Christmas Gingerbread House Coloring Pages
We can't talk about Christmas and gingerbread cookies without including the classic Christmas gingerbread house! It's a staple!
Who doesn't love creating their own Christmas confectionary masterpiece? It's such a fun holiday tradition to share with the kids as a family.
If you want to make your own gingerbread house, you can get a gingerbread house cookie cutter set and build everything from scratch or get a gingerbread house kit if you want to skip the hard part and just get to decorating.
The gingerbread house aesthetic is so popular these days they even have cardboard craft versions that can stay put throughout the whole holiday season.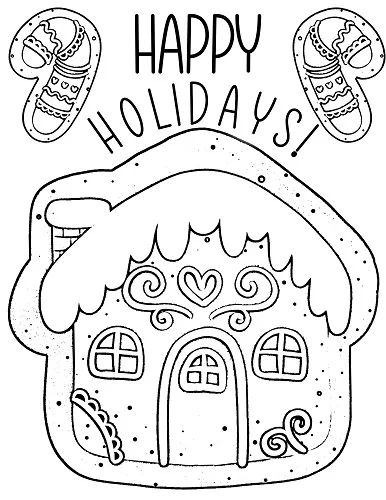 Cute Gingerbread House Coloring Page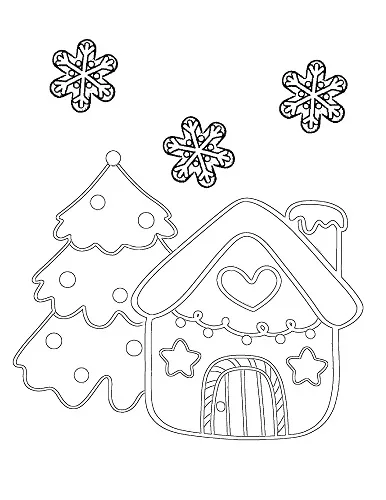 Easy Gingerbread House Coloring Page
Gingerbread Girl Coloring Page
Here are some cute gingerbread man coloring pages pdf featuring gingerbread girls with cute little boys and dresses!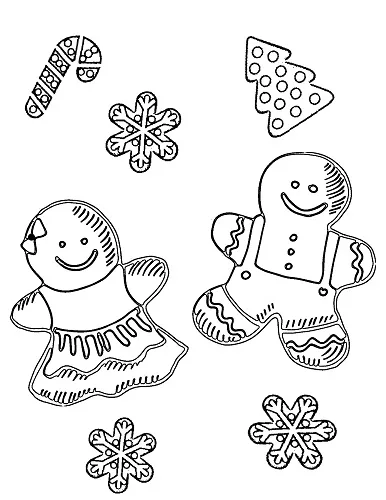 Cute Gingerbread Girl and Boy Coloring Page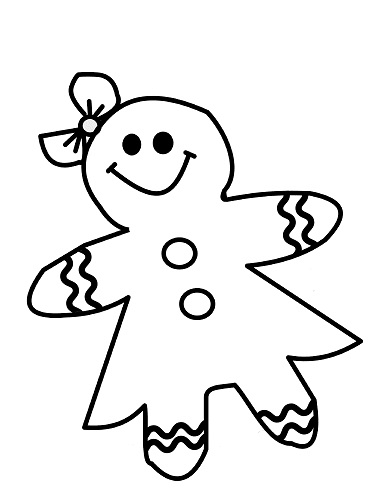 Printable Gingerbread Girl Coloring Page
Blank Gingerbread Man Coloring Page
Maybe you want to create your own gingerbread man. If that's the case you'll love these free blank gingerbread man templates to draw your own unique designs.
What a fun way to get creative!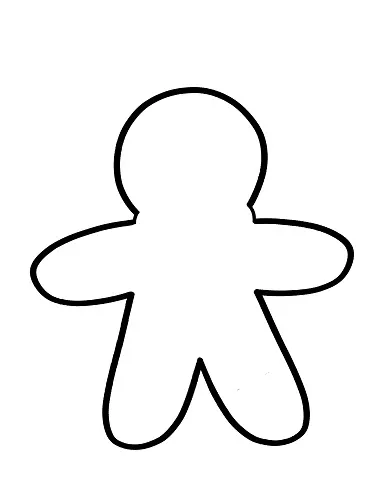 Printable Blank Gingerbread Man Template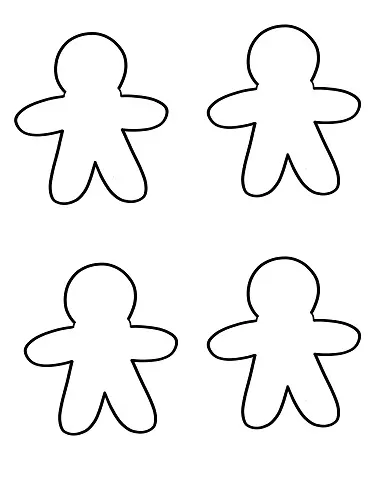 Gingerbread Man Outline Blank Template
More FREE Christmas Coloring Pages and Printable Activities
If you're looking for some cute Santa Claus and Christmas tree coloring pages or just want to put together activity book pages for kids for a holiday party then be sure to check out some of the free and fun activity sheets in the links below!
FREE and Cute Christmas Coloring Pages PDF
Fun and FREE Christmas Worksheets PDF
Free Printable Santa Letter Templates
Easy Christmas Cards To Make With Kids
Cute Christmas Snowman Coloring Pages Free Printables
Cute Christmas Dinosaur Coloring Pages Free Printable
Wrapping Up Gingerbread Man Free Coloring Pages
Fun and FREE Christmas coloring sheets are such a great way to keep the kids entertained over the winter holidays. Even older children don't mind some relaxing coloring activities paired with a hot cup of cocoa and don't forget the marshmallows.
I hope you enjoy these cute Christmas coloring pages gingerbread man themed.
The next thing I'm working on are some new coloring pages with a snow man theme so be sure to come on back and check those out too!
Happy Holidays!
For the terms of use please note that all coloring pages are the property of cenduparam.com and are provided free for personal use only, they can not be sold or redistributed without written permission by me.