A couple of weeks ago the luck gods smiled upon me and I won a giveaway from a new up-and-coming cosmetic company from Toronto. I'm a make-up fanatic so of course I was over the moon. They're a new start up called Allure Cosmetique (find them on instagram @allure.consmetique). They are a female owned and operated business who pride themselves on their quality vegan and cruelty-free products. I am all about supporting women entrepreneurs and local start ups.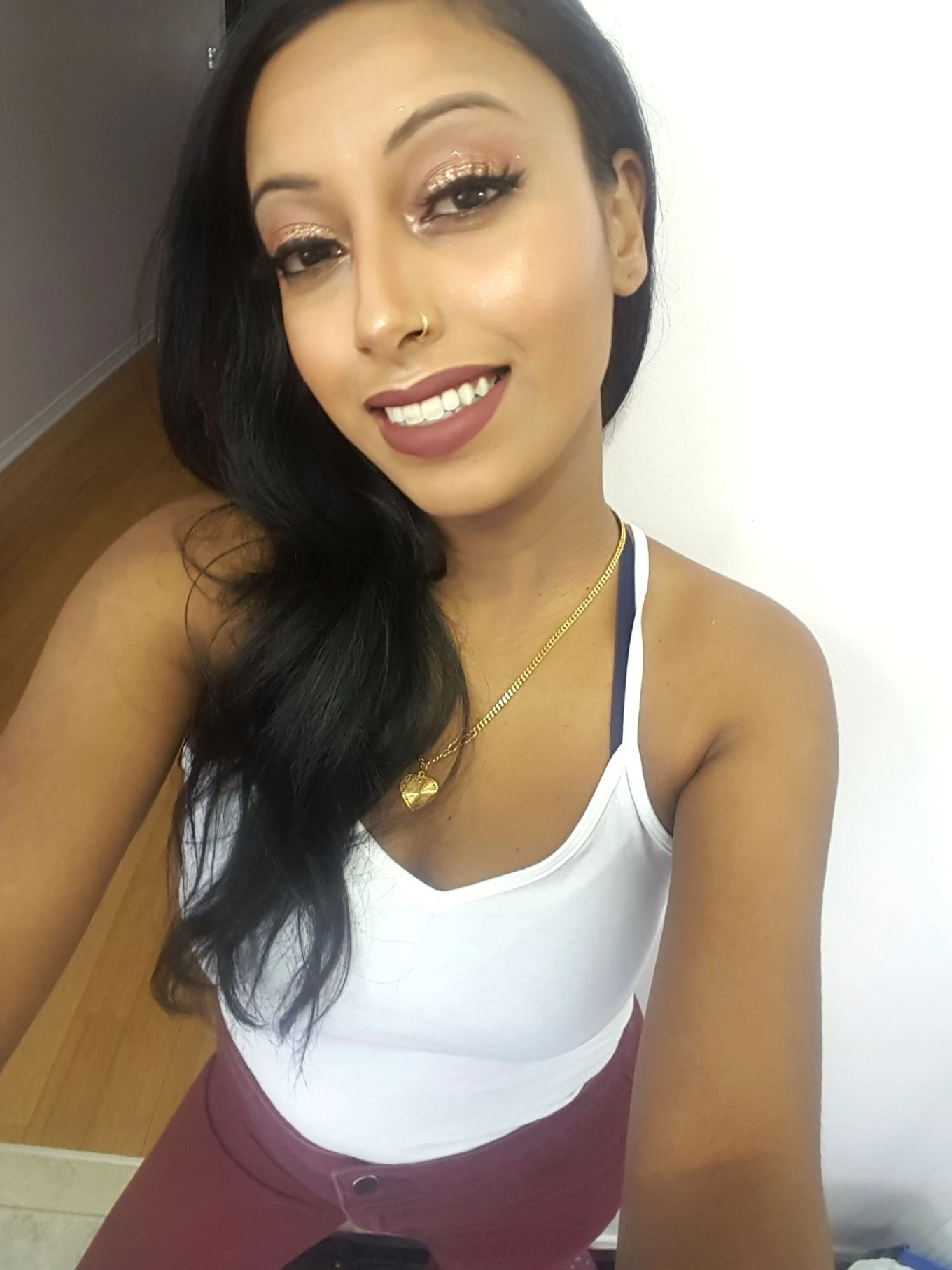 Why I love local
I find when you buy local you get a level of customer service that is way more personalized. This is someone's business so they actually care what you think. Your thoughts and feedback directly influence future products and services. How awesome is that? This was most definitely the case with the lovely lady behind Allure Cosmetique. Even though I was just a giveaway winner, she treated me like a client. She took her time with me to see exactly what I wanted, answered my questions and gave me feedback and suggestions. She was super accommodating and such a sweetheart.
So What'd you get?
The Valentine's Day giveaway was super generous so I got to take home a little bit of everything they carry. I got to try:
2 sets of synthetic mink eyelashes- I picked Frisky & Eye Candy
Allure Eyeshadow Palette
Allure Liquid Lipstick in the shade Zahara
Allure liquid highlighter in shade #3
What's the Verditct?
My overall impression was love at first sight, when I actually got to try the products out I fell deeper and deeper. These are quality products, the real good stuff. Since there's so many products lets break it down for ya. I also want to say, these are my own honest opinions, I'm not sponsored or paid for my review, I simply won some free products and thought I would share.
Allure Eyeshadow Palette
So what do you look for in an eye shadow palette? I personally have a few criteria that can make or break my opinion.
Color and Finish Selection
This palette has such an amazing selection of colors, both matte and metallic, plus bonus: glitter!!! Yes! Glitter! So you can create a complete look whether you're going for something every day or glam. They've got beautiful warm shades and pops of color.

Consistency and Blendability
Okay, so I don't know if blendability is a word, but you get the point. These shadows felt like butter, smooth to the touch and they blend like a dream. They are super creamy and soft on the eyes and very easy to blend creating a nice soft transition.
Pigmentation and Colour Payoff
This is a big one! For my deeper skin tone, a lot of palettes I own just don't show up very well, especially if they're lighter colors. This was not the case with the Allure palette. Every color was insanely pigmented and showed up great, even without primer.
.
You may notice below that the last few at the ends didn't show up as well, fear not. These are the glitters. They aren't meant to just be applied like regular shadow. They require the proper base to adhere to, so make sure you're using glitter glue to get the full effect. I ran my arm under water after swatching and these babies didn't budge. I had to whip out the eye-makeup remover to get them all off. This is a very good sign. One more thing that shouldn't matter but it does to me, is packaging. I'm loving the beautiful, sparkly pinky rose gold packaging, So pretty!
Allure Synthetic Mink Lashes
They have quite a few to choose from, I went with Frisky and Eye Candy. Their lashes are just beautiful. The ones I chose are very dramatic because I love me some drama, I usually only do lashes when I'm going full glam. They look as though they are double stacked so you get volume and length. They were easy to apply and comforable to wear.

Allure Liquid Highlight
Last but most certainly not least, Allure's liquid highlight. I got shade #3. I'm officially in love. I have a few brands of liquid highlight but I can tell you this one knocked them outta the park.
I find that some of the others don't blend super well and end up highlighting my imperfections instead. This highlighter is liquid gold. It gave me such a beautiful "illumiated from within" glow. It was the perfect shade for my skin tone, no ashy highlight that looks fake. This just made me look like a glowing goddess, thank you very much! I'm tempted to pick up a few more shades.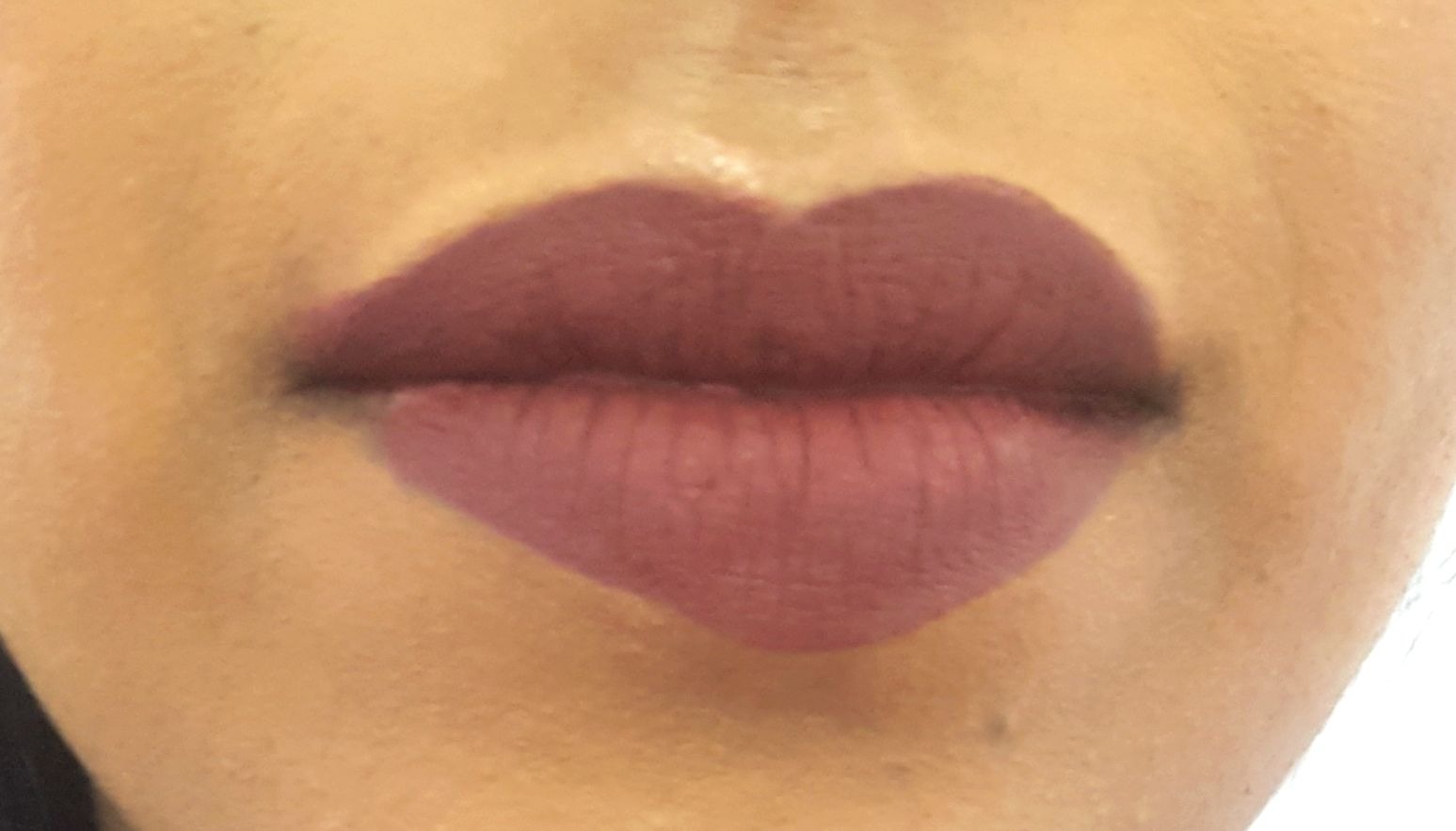 Allure Liquid Lipstick
I chose the shade Zahara which is a stunning deep brownish mauve colour. The formula is creamy and smells delicious, like cookies.
It dries to a lovely matte finish. Now, what I loved about this brand is that it didn't dry out my lips as most matte liquid lipsticks tend to do. My lips weren't dry and chapped after removing the lipstick. The other great thing was the lasting power. This stuff didn't budge at all, even after eating and drinking.
Final Thoughts
The one thing I always ask myself is would I buy from this brand again? 100% YES! I loved these products, I love what they stand for and I loved the personalized service. I would definately recommend them, do check them out if you're looking to expand your make-up collection with some high quality, vegan, cruelty-free products.