Something you may not know about me is that I'm vegetarian. I'm always looking for yummy ways to incorporate more non-meat sources of protein into my diet. This Vegetarian Mock Tuna (Chickpea) Salad Sandwich is a family favourite that's so easy to make and requires no actual cooking skills!

Chickpeas are an awesome source of protein, fiber, vitamins and minerals so why not? Plus they're budget friendly. Win-Win!

Whether you're a vegetarian, a vegan (just opt for vegan mayo), need something new for meatless-Mondays or even if you're a lettuce hating meat eater, this mock tuna salad recipe is sure to please.

My boys are both big carnivores and they approve this chickpea salad sandwich recipe. The chickpea filling is delicious, it's healthy, it can easily be modified if you're on a diet and it's a quick one to meal prep for the week as well!

Plus it's just plain fun to smash chickpeas, what a great outlet LOL! Hope you all enjoy this healthy vegetarian recipe.

Serving Size: Serving 6-7 sandwiches
Ingredients
1 can chickpeas
2 carrots
2-3 stalks of celery
2-3 stalks green onion
1 medium red onion
1 Jalapeño (optional if you like some spice)
Handful of cilantro
Lettuce
Bread of choice
3-4 tbsp Mayo/ Vegan mayo
1 tsp turmeric powder
1-2 tsp paprika (if you love some heat like I do)
1-2 tbp pepper
1 tsp salt
Lemon/lime
Pickle (optional)

1 . Wash and rinse chickpeas and vegetables.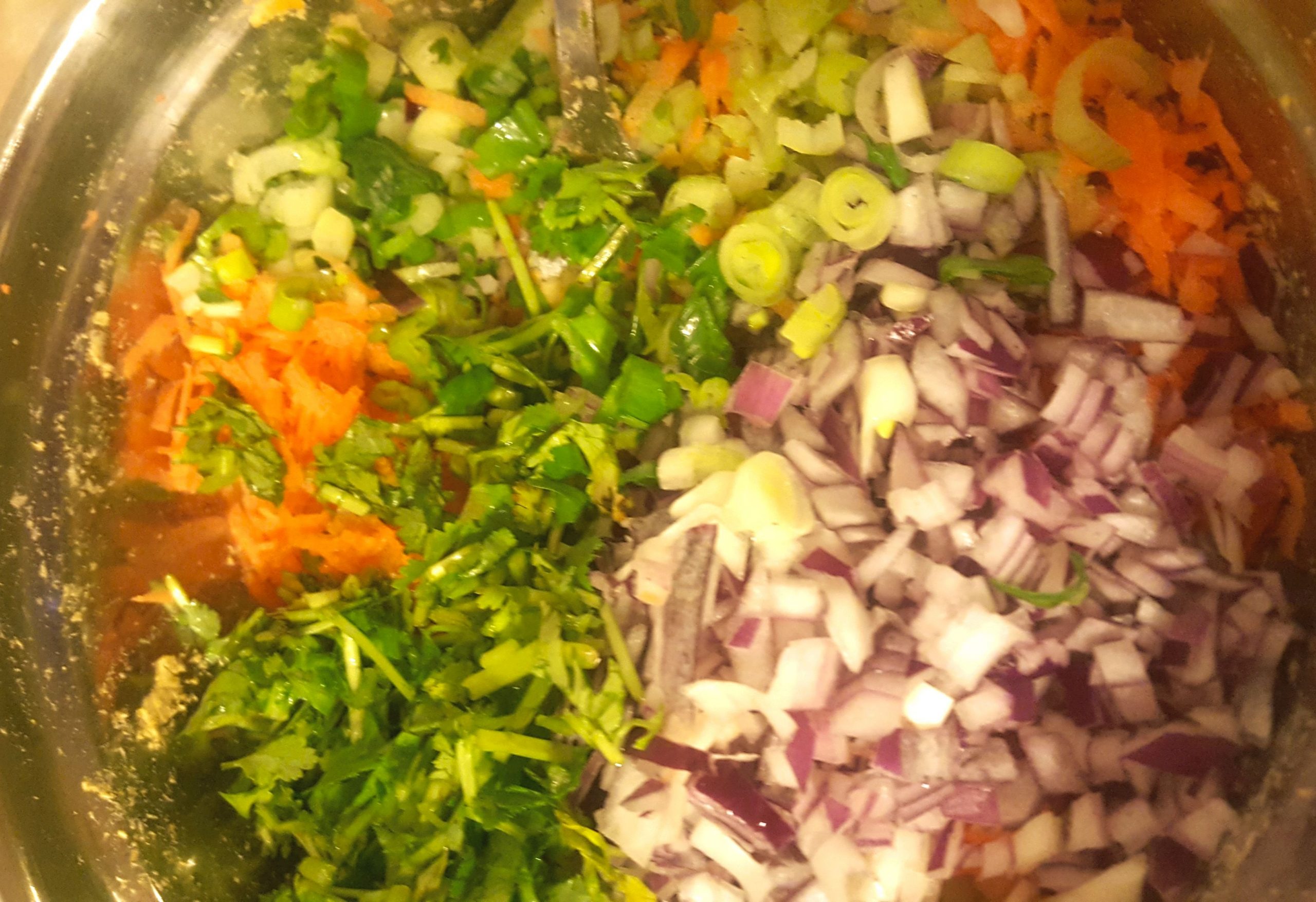 2. In a large bowl, mash chickpeas with either a potato masher or a fork until fairly smooth with some lumps.


3. Peel, wash then grate carrots into chickpea mash.


4. Finely chop celery, green onion, red onion, jalapeño and cilantro and add to bowl.


5. Add turmeric, paprika,salt, pepper and half a lime/lemon juice to bowl and combine until it's mixed well.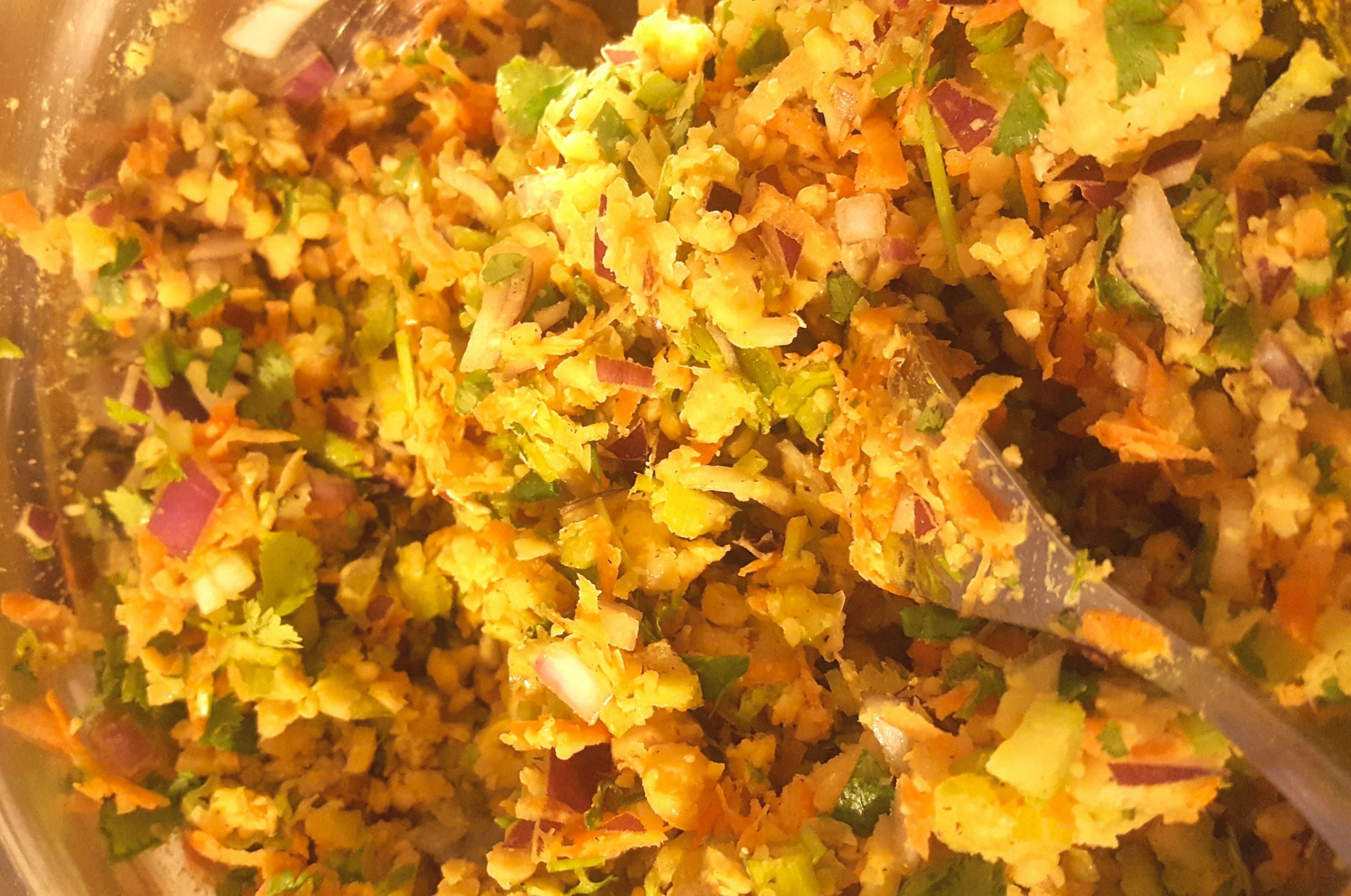 6. You can either add mayo directly into the mixture and combine or scoop out enough for an individual serving and add mayo (I prefer to do it this way because it seems to keep longer).

Assemble sandwich with your choice of bread, lettuce, pickles (if you like) and a few scoops of your mock tuna salad.


7. Assemble sandwich with your choice of bread, lettuce, pickles (if you like) and a few scoops of your "tuna" salad.



Eat, Drink & Be Merry!