Updated June 29, 2022

Hey parents!

Looking for the best Amazon prime day deals to snag?! There's a ton of stuff at great prices and it can be overwhelming to weed through it all so let me try to help.

Let's break down all the best prime day deals for parents! And to make it easier we'll break them down by category but first, if you aren't aware of Amazon Prime Day and what it's all about, let's take a quick refresher course, shall we?



Disclaimer: This post contains affiliate links which you can learn more about here.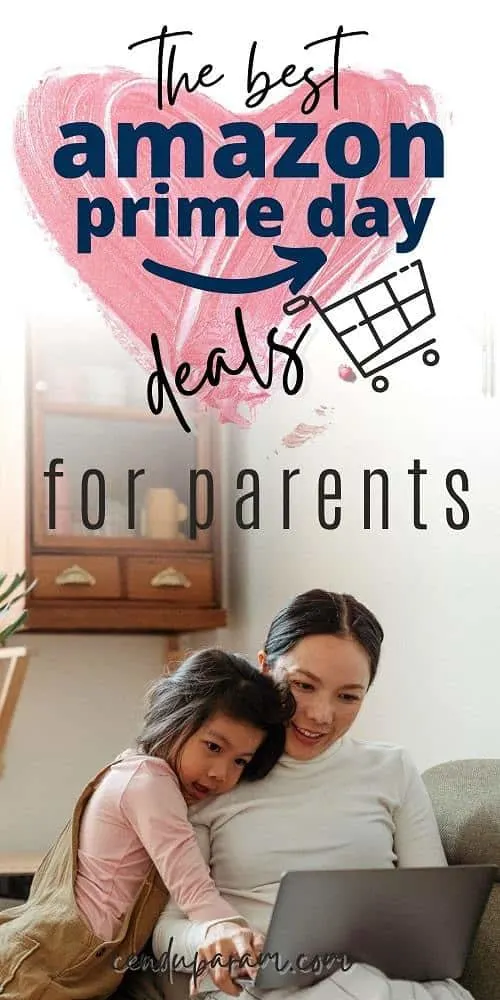 WHAT IS AMAZON PRIME DAY?

It's basically an annual shopping event just for AMAZON PRIME members.

This year it's happening from JULY 12 – JULY 13.

Each year they deliver amazing deals and tons of savings to their prime members. It's the perfect time to stock up and find the perfect holiday gifts for everyone on your list.

This year they've got more than 1 million deals lined up for the 2 day event!

HOW CAN I GET READY FOR PRIME DAY?

As I mentioned, this is one of the many perks you get for being an Amazon Prime member so the first thing to do, if you haven't already is sign up for an Amazon Prime membership.

Just a heads up though, it isn't free. It costs 12.99/month (about $119/year)
and you can cancel at any time (it's even less if you're a student or are on select U.S Govenment assistance programs).

They do offer a FREE 30 DAY TRIAL though so if you want to take advantage of Prime Day Deals you can try the trial and cancel within the next 30 days of signing up.

LIGHTING DEALS


Lighting deals are the ones that are usually time-sensitive (because they're usually awesome finds at great prices) so they don't last long. You may want to bookmark the LIGHTNING DEALS PAGE and keep checking back frequently to see what they've added.

If you really want to be proactive, you can also check out the section called UPCOMING DEALS to see what items will be added ahead of time.

PRO TIP 1: If you see something coming up that you just gotta have, add it to your cart ahead of time but don't check out till it goes on sale and save yourself some time!
PRO TIP 2: If you missed something you REALLY want, you can always ADD IT TO THE WAITLIST and you just might get it!
PRO TIP 3: SAVE MONEY or GET FREE STUFF! If you aren't in a big hurry for your order to ship you can get free credit for digital downloads from Amazon (there's TONS of fab finds in the Instant Video section) or you can choose to use the $5.95 for PRIME PANTRY orders instead.
PRIME DAY DEALS

When it's officially gone time, you'll see the info below updated with all the best deals.

Here's what I've found so far but bookmark this site and check back as I'll keep updating this post as I find great deals.

As of right now, you'll see the deals from Prime Day last year below but this will be updated as we get closer to the date and Amazon starts releasing more information.

updated: I just took off all of the old stuff so bookmark this page and check back closer to prime day and I'll have all the deals ready for you!
FOR THE KIDS
Looking to stock up on toy gifts for the holidays?

Here's where you'll find all the top deals for kids toys:

FOR MOM

BEAUTY, SELF CARE AND FASHION DEALS


KITCHEN AND HOME DEALS

ENTERTAINMENT AND TECH DEALS

UP TO 30% OFF LAPTOPS, MONITORS, TABLETS AND DESKTOPS
SAVE ON SMART HOME PRODUCTS AND DEVICES
Who needs a new Smart TV? There's a bunch on sale between 30-40% off! Like this one
MORE TOP DEALS
All current early prime day deals can be found on this: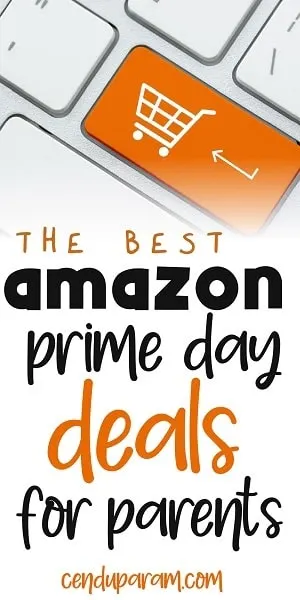 Happy shopping!